The next Call of Duty game will be a moon shoot, and it will be out of this world. Those statements are nothing to do with the game's ambitions, nor the enjoyment that can be gained from it - just that it will be set in space. Multiple sources confirm that 2016's Call of Duty will offer far future space combat with battles between sci-fi style factions. The latest spate of space-themed rumours add to Infinity Ward's spaceman themed New Year tweet regarding "reaching new heights" in 2016.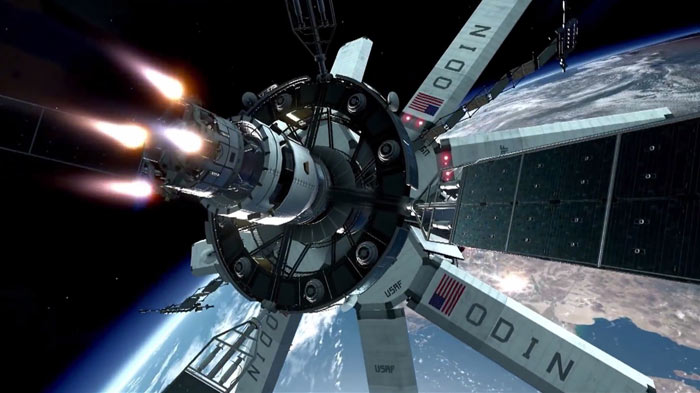 Over the weekend NeoGaf's 'shinobi602' claimed that the new Call of Duty game will be set in the "very far future" and feature space combat which could be described as "full-on sci-fi". EuroGamer has turned to its sources for independent confirmation of the nature of CoD 2016 and says this outer-space sci-fi gaming theme tallies with what it hears.
Those who follow the Call of Duty games will remember that Infinity Ward's previous endeavour, Call of Duty: Ghosts, had its opening scenes set in space. The new game, also being developed by Infinity Ward, looks set to take the space theme much further away from earth and into the future, if the reports are correct.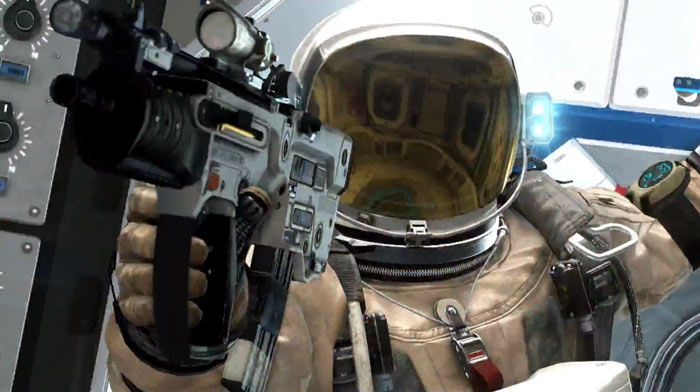 I've recently been enjoying jaunts around Borderlands: The Pre-Sequel, which is an FPS set in space, so would be open to more zero- and low-gravity combat. However, in Borderlands: TPS, the burden of the requirement for oxygen replenishment initially seemed to outweigh the benefit of enjoying low-gravity and O2 powered jumps, and critical-hitting enemies in their space helmet visor. With so much unknown about the upcoming CoD it's hard to know what possibilities will be explored for combat, in outer space and on alien planets, in Infinity Ward's game.
Activision's next Call of Duty game is expected to launch in November on PC, PlayStation 4 and Xbox One. This year it will face pretty direct pocket-money competition from EA's Battlefield 5.