A couple of new promotions aiming to get you to spend more on video games, have just been announced. EA has announced a new subscription-based service for PC gamers called Origin Access costing £3.99/$4.99/€3.99pm. Alternatively, if you are more interested in physical game releases, across platforms, then Amazon's latest Prime enticement gives 20 per cent off newly released (within 2 weeks) and upcoming games to subscribers (US only for now).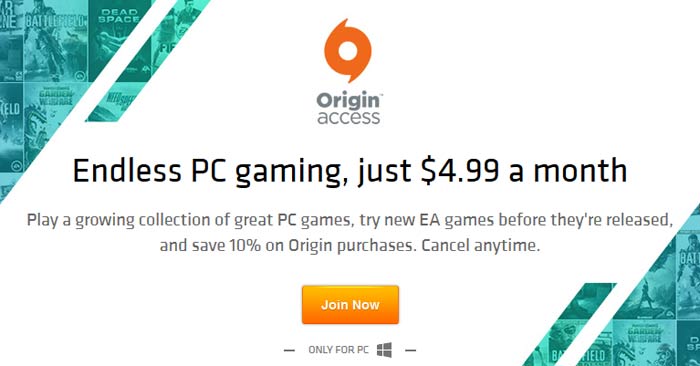 HEXUS covered the launch of the EA Access subscription service for Xbox One gamers in July 2014. Now gaming industry goliath EA has launched a very similar service for PC gamers. Origin Access will provide PC gamers with the following:
pre-release trials of upcoming EA games
access to 'The Vault' game archives
10 per cent off all purchases of games through Origin
As noted by Polygon, some subscription features don't seem to have carried through from the Xbox One equivalent service, most significantly there is no discount annual subscription offered at this time. It would also make sense for EA to offer a discount for subscribers to both the Xbox One and PC services.
At the time of writing The Vault includes titles such as Dragon Age: Inquisition, Battlefield 4 and Plants vs. Zombies: Garden Warfare - and will feature third party titles. Origin Access is available in the US, Canada, Germany and the UK and costs $4.99/€3.99/£3.99pm. More countries will receive the service soon.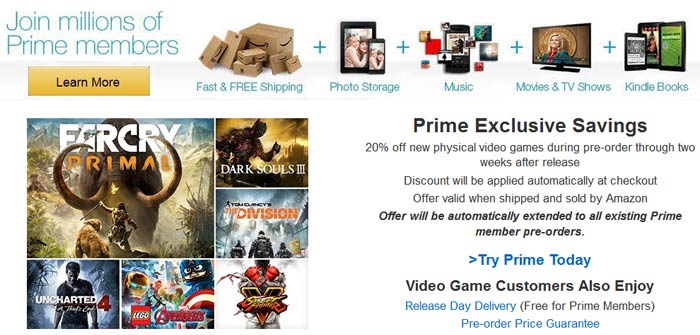 Amazon continues to enhance its Prime subscription offering to make it more attractive to end users. The latest announcement, which appears to cover the US only, for now, is a 20 per cent discount on newly released and pre-order games, across formats. The discount will only apply to physical copies of the games. Amazon Prime costs $99pa in the US.