Four months after its sales being suspended by Warner Bros. Interactive Entertainment, Batman: Arkham Knight will return to PC, including the Steam digital distribution platform. Sales of the game were suspended back in June due to serious issues with the game's performance on PCs. According to early bird gamers, Batman: Arkham Knight on PC was a poor performer, even on powerful machines exceeding the recommended specs.
At the time of the suspension of sales, Warner Bro. issued a statement of apology "We want to apologize to those of you who are experiencing performance issues with Batman: Arkham Knight on PC. We take these issues very seriously and have therefore decided to suspend future game sales of the PC version while we work to address these issues to satisfy our quality standards." Refunds weren't offered carte blance, you had to qualify for Steam's refund policy, for example (i.e. to have owned the game less than 2 weeks, with a play time of under 2 hours accumulated).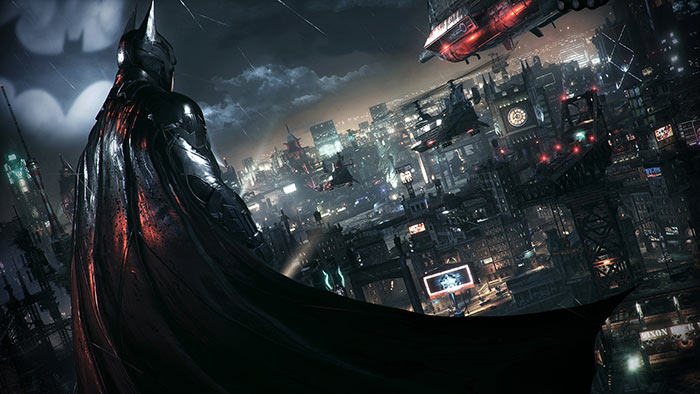 Game will be re-released for PC on Wed 28th October, 10 am PDT (5pm in the UK).
This weekend an official statement popped up from a Warner Bros executive in the Steam News Feed. As well as drawing our attention to the re-release on 28th Oct, the bulletin said that "At the same time we'll also be releasing a patch that brings the PC version fully up-to-date with content that has been released for console (with the exception of console exclusives)". That means PC users will be able to enjoy features such as Photo Mode, Big Head Mode, Batman: Arkham Asylum Batman Skin, and character selection in combat AR challenges.
Those who bought/buy the Season Pass will gain access to various content packs including Crime Fighter Challenge packs 1 through 3, Batmobile Race Tracks, Arkham Episodes Story Packs, and lots of player skins & Batmobiles.
New PC gaming trailers
In other recent PC gaming news, there have been a couple of important new trailers published. Late last week the Deus Ex: Mankind Divided - Adam Jensen 2.0 Trailer debuted on YouTube. The short video highlights the Titan shield, as well as Jensen's new gun-arm augmentations: the Tesla, the Nanoblade and the PEPS.
At the weekend new footage from Tom Clancy's The Division surfaced on YouTube. This Xbox One footage, showcasing weather effects in the game, was supposed to be officially published by now, but hasn't yet emerged on official channels. It's still an interesting showcase for the SnowDrop Engine.