Microsoft has revealed the first proof of concept use of its Project Silica cold storage medium. Together with Warner Bros, which is very interested in preserving its film and TV archive for future generations, Microsoft has successfully stored and retrieved the entire 1978 iconic Superman movie on a Project Silica square. Roughly the size of drinks coaster (75mm x 75mm) and 2mm thick this durable archival medium can store up to 75.6 GB of data plus error redundancy codes.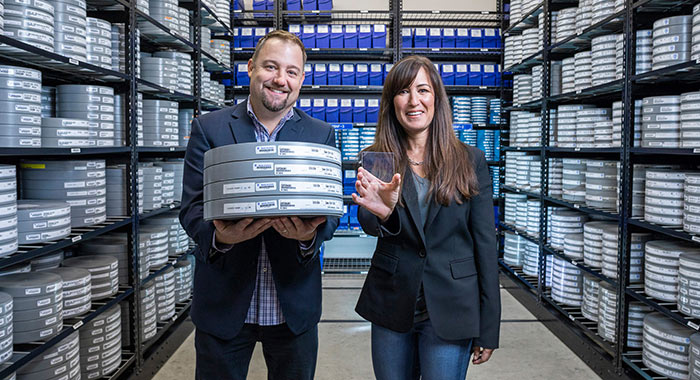 Currently Warner Bros stores its content archives in three locations; two digital copies and one on the original medium, if available (35mm film, for example). Some important digital-sourced films and shows are even transferred to film - as CMY separations onto B&W films. It schedules refreshes of these archives to be refreshed every few years - 3 years for HDD storage, somewhat longer for analogue film. Furthermore, the current storage methods require costly to maintain environmental conditions. With Warner Bros, huge 100yr+ archive this is quite an expensive operation.
Project Silica seems like an attractive alternative for many Warner Bros archives. The tech uses a Lasik style laser to burn voxels into the silica glass (write once). Up to 74 layers of voxels can be created in the 2mm thick medium. The 75 x 75 x 2mm glass square can hold a healthy 75.6 GB of data. Moving onto the important aspect of archiving, Project Silica boasts of longevity and stability and samples have been baked (500 degrees), boiled, microwaved, demagnetised and scoured with steel wool — "with no loss to the data stored inside," asserts Microsoft. Furthermore, this storage medium requires no particularly strenuous environmental specs for its safe storage.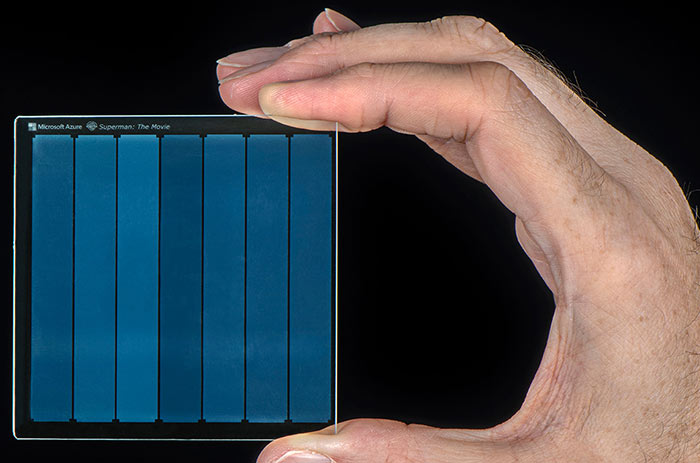 So far so good, but remember this is just a proof of concept. For any scale of Microsoft Project Silica adoption, even in a specialist or niche industry, a moderately speedy unified reader/writer would be desirable as would some longer term tests verifying the media's durability.