Ubisoft has been busy on Twitter, teasing vaguely something over the last few hours. The gaming firm has Tweeted four teasers, which are based around prehistoric cave paintings, including animations of such drawings, its most recent Tweet was just three hours ago. Perhaps unfortunately for Ubisoft, someone in control of the IGN Turkey Twitter account had an itchy trigger finger and fired off a Tweet which looked to confirm 'Far Cry Primal'.
Mammoths, wolves, sabre tooth tigers
Eighteen hours ago Ubisoft's first cave painting teaser was Tweeted. It's a live YouTube video embedded above accompanied by the text "Survival is timeless". Fourteen hours ago we were told to "Think bigger" when Ubisoft published a short cave drawing animation of a mammoth hunt. Twelve hours ago Ubisoft published a 'cave painting' of a pack of wolves, marauding under a moonlit sky, telling us "With darkness comes danger". Three hours ago Ubisoft Tweeted a short animation of men and sabre tooth tigers fighting over the carcass of a recently hunted down moose, this was accompanied by the text "Always hunt. Always hunted."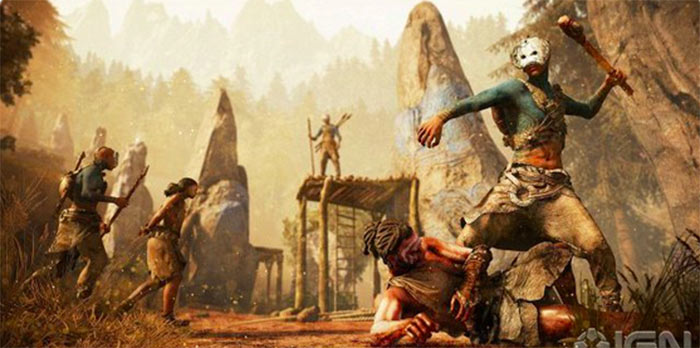 Meanwhile the IGN Turkey let the (sabre toothed) cat out of the bag. The accidental Tweet, with image as above, since deleted, seems to confirm 'Far Cry Primal' is about to be announced.
Kotaku had the same information concerning 'Far Cry Primal' from its sources, but not a lot of solid background information. The gaming culture site mused that the new Far Cry game would probably be a 'one-off', like Far Cry Blood Dragon, not a Far Cry 5. We are told to expect woolly mammoths, tigers, and other prehistoric animals and tribal combat with bows, clubs and spears. There will probably not be any dinosaurs but, it's only a game, so perhaps there could be.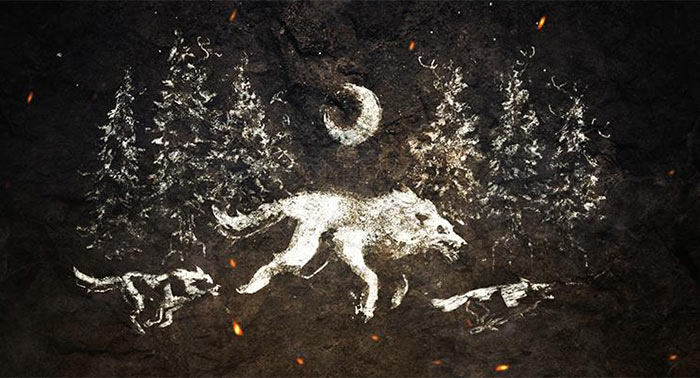 We will update you when official information about 'Far Cry Primal' gets released.