GameFly has announced a new cloud game streaming service. GameFly Streaming began to become available in the US yesterday. At the present time the streaming service is exclusively available to owners of Amazon Fire TV hardware. The multi-platform video games rental and selling firm recently purchased PlayCast Media Systems and is using this bought-in technology to power its streaming venture.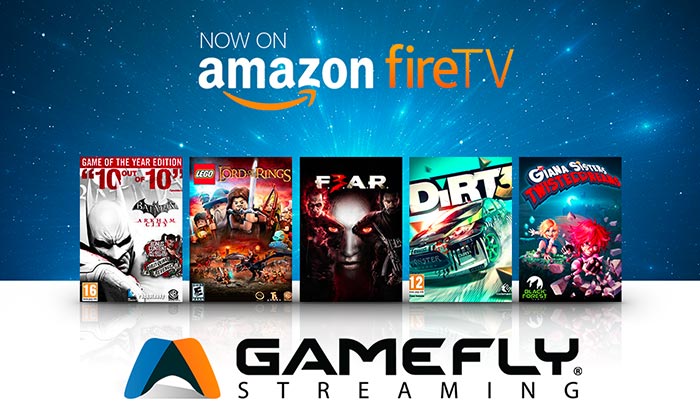 Until now GameFly mainly rented and sold video games by mail, so this is a big step for the company in pushing into digital. The newly launched service offers packs of games for users to choose from rather than renting individual titles. Initially there are six different packs to choose from, starting from $6.99 per month. I've included a table at the bottom of this article listing the game packs, titles included and prices. Packs are themed into; action, adventure, speed, fun, Lego and a larger (and more expensive) multi-genre games pack. GameFly allow users a short and sweet 10 minute evaluation period for any game it provides, so you can try before you buy (subscribe).
GameFly describes the service as providing "a next-gen console-like experience for core and casual gamers alike". All you will need is an HDTV, an Amazon Fire TV, an Amazon account and at least 10Mbps of bandwidth (preferably via a wired connection) for an "optimal gaming experience".
To help you get the most out of the game on offer GameFly says that you can use the likes of the Amazon Fire TV controller or the Xbox 360, Logitech F-310 or Logitech F-710 game controllers.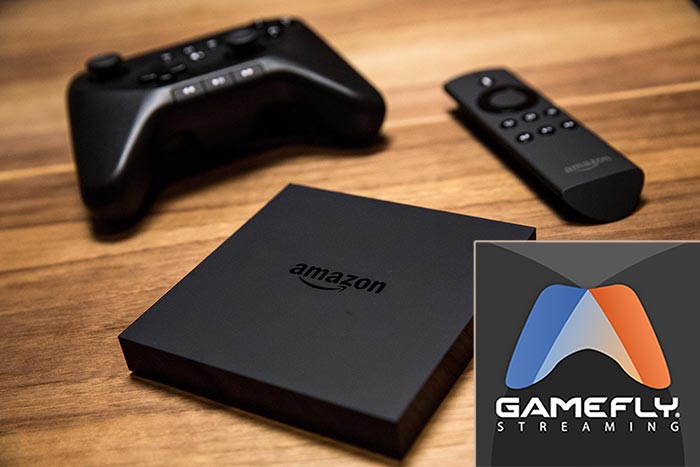 At the moment there is no word on the expansion of the GameFly streaming service to other platforms but the games selections available to subscribers will be added to "soon." Since the demise of Onlive there isn't really a widely available multi-platform game streaming service; Nvidia's and Sony's game streaming efforts are locked to their respective Shield and PlayStation platforms.
Action Pack (7 titles) - $6.99/month includes F.E.A.R. 3, Operation Flashpoint: Dragon Rising, Red Faction: Armageddon, Red Faction: Guerilla, Mafia II, Sleeping Dogs and Hitman
Adventure Pack (7 titles) - $6.99/month includes Dark Void, Overlord II, Darksiders, Darksiders II, Batman: Arkham Asylum, Batman: Arkham City, Batman: Arkham Origins
Gamer Pack (16 titles) - $9.99/month includes F.E.A.R. 3, Red Faction: Armageddon, Red Faction: Guerilla, Sleeping Dogs, Hitman, Darksiders, Darksiders II, Batman: Arkham Asylum, Batman: Arkham City, Batman: Arkham Origins, Shank, Shank 2, Dark Void, Operation Flashpoint: Dragon Rising, Mafia II, Overlord II
Speed Pack (7 titles) - $6.99/month includes Ace Combat, Dirt 3, GRID, GRID 2, MotoGP13, Ridge Racer Unbounded, WRC 4
Fun Pack (7 titles) - $6.99/month includes Flock!, PAC-MAN Championship Edition, PAC-MAN and the Ghostly Adventures, LEGO Harry Potter: Years 5-7, Giana Sisters: Twisted Dreams, Giana Sisters: Twisted Dreams - Rise of the Owlverlord, BlazBlue: Calamity Trigger
LEGO Pack (7 titles) - $6.99/month includes LEGO Batman, LEGO Batman 2: DC Super Heroes, LEGO Batman 3: Beyond Gotham, LEGO Lord of the Rings, LEGO Harry Potter: Years 5-7, LEGO Marvel: Super Heroes, LEGO The Hobbit