A peculiar promotional partnership has formed between Ubisoft and Edge Shave Gel. The games entertainment publisher has started to offer bonus DLC for the highly anticipated Assassin's Creed: Unity as a freebie to purchasers of Edge's new limited edition shaving gels.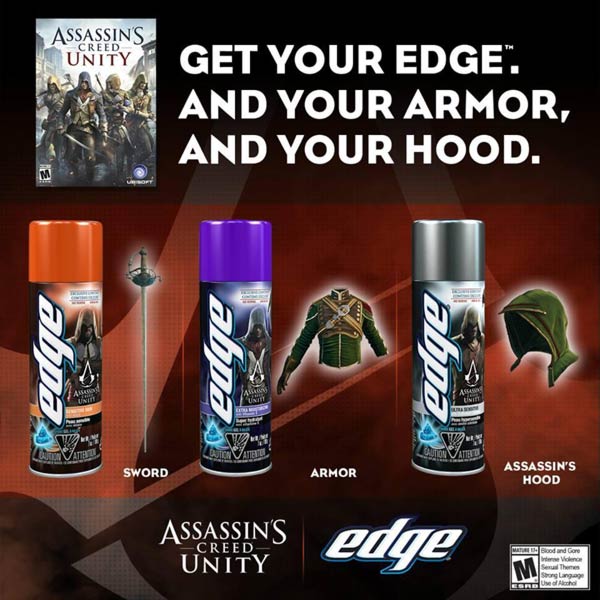 On Edge's Facebook page, three limited edition cans are shown, they come with codes to download either an in-game sword, some armour or a hood. With the product being a limited edition, it is likely that the DLC may have some expiration dates, reports VG247. This also isn't the first time Edge has promoted DLC for a game, having previously bundled InFamous 2, GT5 and Killzone 3 DLCs with its products.
However the promotion is rather badly timed. 'Movember' is upon us, and we are expecting lots of men with beards, moustaches and goatees walking around by the end of the month in an effort to raise cancer awareness and promote men's health. But die hard Assassin's Creed fans can of course stock up on shaving gels for when the time comes to trim the whiskers they've been itching to shed throughout the month.
Assassin's Creed: Unity launches on 11 November in North America and 13 November in Europe for Xbox One, PlayStation 4 and PC. Assassin's Creed Rogue will also be released on the same day, but only for Xbox 360 and PlayStation 3. In addition, the game's DLC season pass will become available by early 2015.