Microsoft has announced yet another price cut for its Xbox One, this time slashing it 'temporarily' by $50, pre-Christmas. With this effort it hopes that it can finally overtake Sony's PlayStation 4, which has lead in sales for the 9th month running, according to IGN.
The Microsoft next gen games console was released just under a year ago for $499, and had already dropped in price by $100 by the start of summer. With the new initiative, beginning on 2nd November, the price of the Xbox One will fall to $349. The $50 saving also extends across a range of bundles including special editions for Assassin's Creed: Unity ($349, or $449 with Kinect and Dance Central Spotlight), Sunset Overdrive ($349 plus exclusive white chassis) and Call of Duty: Advanced Warfare ($449 with 1TB hard drive and custom chassis design).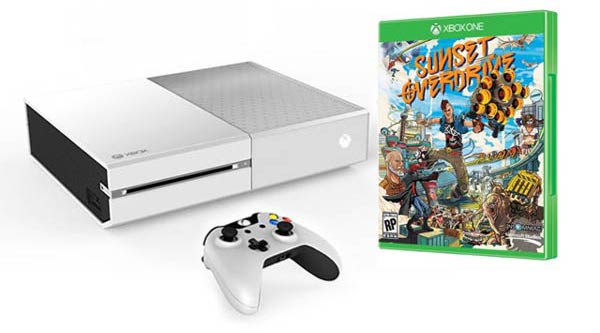 "Fans don't have to wait for Black Friday this year to enjoy great savings on Xbox One," said Yusuf Mehdi, corporate vice president, Microsoft. "We're offering our best price yet, with unprecedented choices and value, so more people can play on Xbox One this holiday."
The price drop is a good indication that Microsoft is willing to do more than its competition to change the sales narrative around its flagship console, in the hope of wriggling from under the oppressive thumb of PS4 sales worldwide. Sony will most likely respond in some way pre-Christmas, whether it adjusts its own console pricing, intros new bundles, adds exclusive games or a combination of these ideas.
One thing worth noting is that Microsoft is making the price drop a temporary one which only carries through to the 3rd January 2015. The limited time offer will attempt to give prospective Xbox owners a sense of urgency. If sales reach expectations Microsoft may consider keeping the offer in place instead of choking sales. Overall it's good to see consumers benefiting from this games industry competition.
Unfortunately, those in the UK who are wondering whether the price promotion will reach outside of the US may be disappointed. A UK Microsoft spokesperson has confirmed that "decisions about promotional and pricing strategies are made at a local level and based on market context. We have nothing more to announce at this time."