A team comprised mostly of ex-Irrational Games developers, from behind the Bioshock games series, have come together following the studio's closure to launch a new "metaphysical thriller" named The Black Glove. First formed back in June, the studio, Day For Night Games, has launched a Kickstarter campaign in the hope of releasing the game for PC, Mac, Linux, and "other platforms" in late 2015.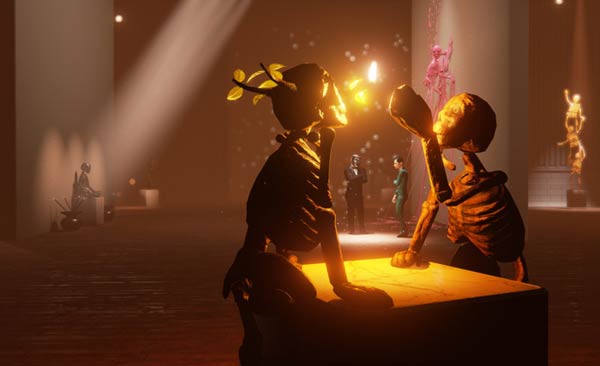 The Black Glove is a narrative-focused game which tries to push the genre forward by tying the story directly into gameplay. Set in The Equinox, a 1920s theatre "unstuck from conventional reality," with a strange atmosphere and rife with "weird dream logic, inexplicable holes in space, unshielded x-ray art installations and tasteful use of crushed velvet", a player might be confused as to whether the events are happening in a real place, in their mind, or in another dimension…
The player will take the position of the theatre's new curator, with a mission to change its three artists in residence's past in order to improve their work and exhibits in the present. This is where the mysterious black glove comes in, taking the player into the filmmaker, artist and musician's pasts with the help of a Ouija board.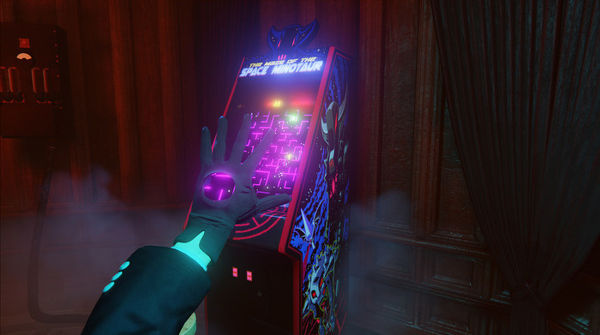 "Based on your decisions, the creators may become influenced by 8-bit video game music, 60s era pop art, Day of the Dead folk art, 70s cosmic comics, anime, multi-media experimental art, cyberpunk fiction, sad-eyed clown paintings, low-budget b-movies, and more," the developers explain on their Kickstarter page. "The choice is up to you."
The game designer's traits are immediately evident in the game's aesthetic, filling it with odd, colourful characters and staged in surreal but beautiful historical settings. The Boston-based games studio has been working on The Black Glove in its spare time and without external funding since the closing of Irrational. The studio has set up the campaign with a funding goal of $550,000, where those pledging $20 or more will receive a digital copy of the game at the project conclusion.
Day For Night Games hopes to utilise the funding to add new environments, characters, gameplay events, original voice work and music, in order to complete the game. The campaign finishes on 7 November, and its efforts so far can be seen in the Kickstarter video pitch below.