Volition has announced a new standalone expansion in the Saints Row series titled Saints Row: Gat Out of Hell. The new game was revealed at the PAX Prime gaming expo in Seattle over the weekend. Gat Out of Hell lets players walk in the shoes of characters Johnny Gat and Kinzie as they are sent to hell, via a ouija board, to battle Satan in order to save The President/God Emperor of the Universe.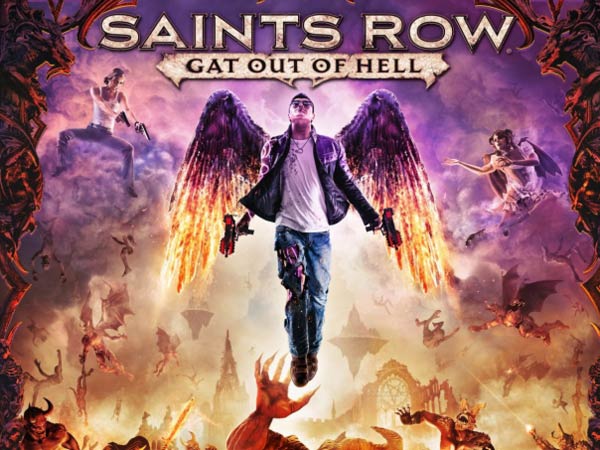 Developed by Volition and High Voltage Software, the game will offer online co-op for two players along with a range of insane new weapons including the Arm Chairmageddon, the Energy Caster, a Locust Gun and a weapon that fires an eruption of frogs. When asked about the scale of this game Volition said that the game's version of Hell will be around half the size of Saints Row IV's Steel Port, reports Polygon.
Saints Row: Gat Out of Hell will retail for $19.95 (£12) and is set to hit store shelves on 27 January 2015 in North America and 30 January internationally. You can now pre-order it on Amazon. The expansion, which doesn't require a copy of last year's open-world action game Saints Row IV, will be released on the PC, PlayStation 3, PlayStation 4, Xbox 360, and Xbox One.
In related news the Saints Row 4: Re-Elected compilation will be coming to the Xbox One and PlayStation 4 at the same time as the above standalone expansion game. The compilation, priced at $29.99 (£18), will bundle the main game with all current DLCs (plus the new Gat Out of Hell) and is said to have slightly improved visuals. That's quite a lot more game for not a lot of extra outlay.
Lastly, Volition also revealed to PAX attendees that it will be releasing an SDK for the PC version of Saints Row IV: great for those who want to warp the game even further.
Below is the trailer for Gat Out of Hell, which premiered at PAX.