GTA Online: Tiny Racers
Rockstar Games has published a new video trailer for an upcoming expansion for Grand Theft Auto Online. GTA returns to its top-down roots with this new game mode, called Tiny Racers, which instantly reminds one of the various CodeMasters MicroMachines games.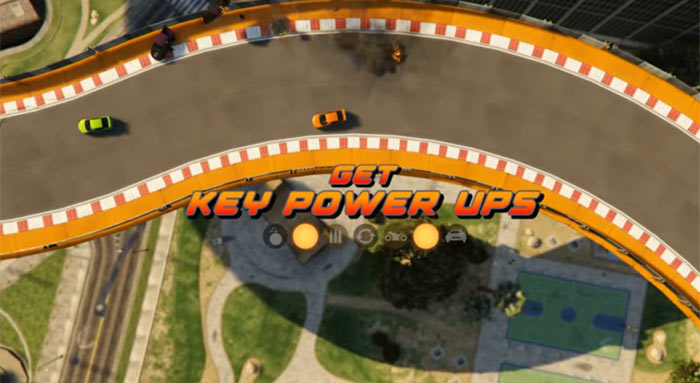 Described by Rockstar as "retro-inspired stunt racing" the video shows the top down racers nudging each other off the road, racing to pick up powerups (indicated by on-road symbols), and deploying bonuses such as front mounted machine guns, smoke bombs and safety parachutes. The high rise tracks, jumps, and vivid scenery combined with the destructive powerups and fast pace makes GTA Online: Tiny Racers look rather frenetic fun.
GTA Online: Tiny Racers arrives on Tuesday 25th April.
Saints Row 2 free for the next 24 hours
The Saints Row series of games and other Deep Silver titles arrived on GOG.com yesterday. GOG will be offering the full series of Saints Row games on PC, and all associated DLCs, DRM-free to its customers. To celebrate the event GOG has a deep sale of these Deep Silver games - plus an extra bonus…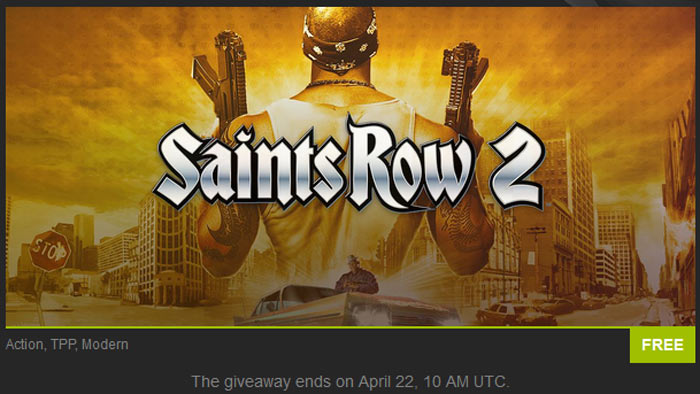 Currently Saints Row 2 is completely free from GOG.com and you just need to log in with your account and checkout for it to be yours to keep. There's just 24 hours left of this promotion, so if you are interested click the button sometime today.
The full range of Deep Silver sale titles at GOG is as follows:
Saints Row IV: Game of the Century Edition for £3.79 / $4.64 / €4.39
Saints Row: Gat out of Hell for £2.79 / $3.39 / €3.29
Saints Row: The Third - The Full Package for £3.09 / $3.74 / €3.59
Saints Row 2 for £2.09 / $2.49 / €2.39 (Free for the nest 24 hours)
Metro 2033 Redux for £3.79 / $4.64 / €4.39
Metro Last Light Redux for £3.79 / $4.64 / €4.39
Deadlight: Director's Cut for £2.69 / $3.32 / €3.19
Risen for £2.09 / $2.49 / €2.39
Risen 2: Dark Waters Gold Edition for £6.09 / $7.49 / €7.09
Risen 3: Titan Lords - Complete Edition for £6.29 / $7.74 / €7.39
Sacred 2 Gold for £3.09 / $3.74 / €3.59