Activision has bought back Sierra Entertainment, the company which was shut down six years ago as a result of the merger between parent company Vivendi and Activision. Launching as part of Activision Publishing, Sierra will be a label with a focus on independent projects developing "edgy and graphically unique" games.
"Sierra's goal is to find and work with talented indie developers working on their own amazing projects, or passionate about working on great Sierra IP, and leverage our expertise to aid them in bringing these fun and exciting experiences to gamers with the level of visibility and awareness they deserve," said Bob Loya, Sr. Director of External Development, in a press release. "In addition to Lucid Games and The Odd Gentlemen, we're in talks with a large number of other indie devs, and can't wait to share more details with fans in the near future."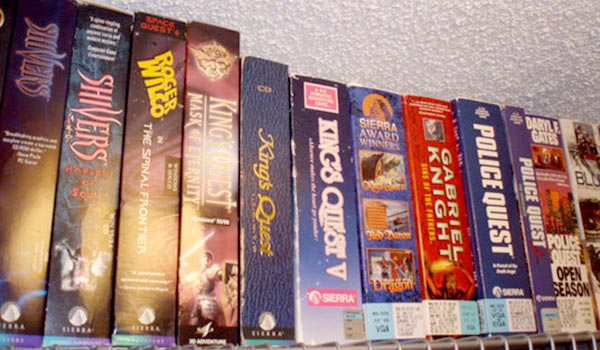 Sierra Entertainment also returns with the new of two classic revivals: an updated King's Quest and a new Geometry Wars. King's Quest will be ready for release in 2015, and is currently in development by The Odd Gentlemen (the developers of The Misadventures of PB Winterbottom). The title is said to be a fully reimaged version of the game as opposed to a complete remake. The studio also promises to bring players "charming new adventure with an awe-inspiring art style, engaging puzzles, and a wondrous interactive narrative brimming with humor"
Geometry Wars 3: Dimensions will be the first title to launch under Sierra and is planned for this holiday season. Created by the team at Lucis Games, the new title will be fully 3D and introduces both co-operative and competitive multiplayer to the franchise for the first time.
Sierra's return was teased in a brief video last week (see above). Founded in 1979 by Ken and Roberta Williams, the label was famous for its 'Quest' graphic adventure games including King's Quest, Space Quest and Police Quest.
"We're very proud of what we created all those years ago with Sierra Online, and today's news about carrying Sierra forward as an indie-specific brand is very encouraging," said Ken Williams. "We look forward to seeing Sierra's independent spirit live on, and are especially excited to see what The Odd Gentlemen will do with King's Quest."
The team is also said to be "well underway exploring other indie projects to potentially launch later this year, and in 2015 and beyond."