Massive and Ubisoft presented a new video at GDC 2014 which discusses and demonstrates the Snowdrop Engine in use and in action. The overall impression I get from watching the video is that the user friendliness and power of the Snowdrop Engine enabled the developers to concentrate on new and interesting gameplay features.
The video is introduced by Massive's Technical Director Anders Holmquist who talks about the way that AAA games are getting bigger and more complicated. He suggests the Snowdrop Engine can help make projects better rather than bigger and use smart rather than brute force systems to create modern games. Thus we are told that the Snowdrop Engine is "empowering the content creators" and its use created unexpected innovations in gameplay.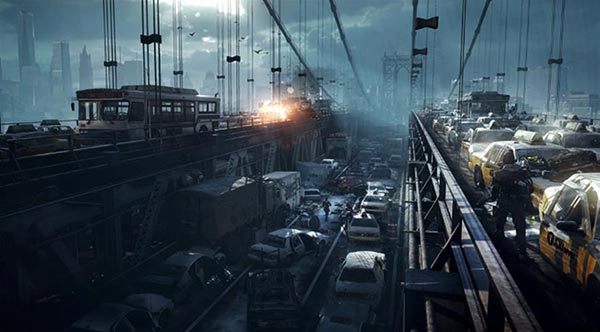 Various other developers at Massive also talk about how working with the Snowdrop Engine minimises the mundane tasks and lets their imagination free; offering quick creative options and the freedom to experiment. Lead Programmer Christian Savoie tells us that the core of the Snowdrop Engine is a "node-based scripting system," which connects every game object and action together. Savoie talks up the engine's ease and flexibility in use, allowing the developers to preview and interact with game assets a way that hasn't been available before.
Various clips of game action from Tom Clancy's The Division intersperse the video showing great looking visuals from scenes as diverse as lush green forests to spectacularly lit burning cityscapes.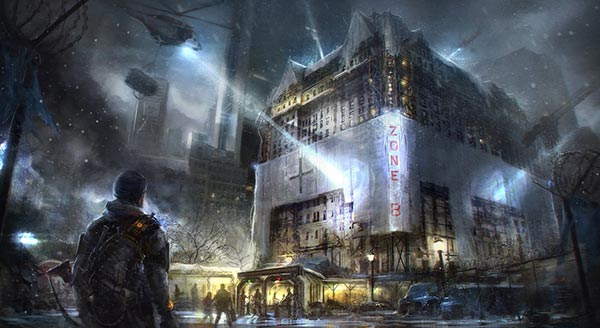 As a reminder, the story behind The Division online, open-world RPG experience is as follows:
"A devastating pandemic sweeps through New York City, and one by one, basic services fail. In only days, without food or water, society collapses into chaos. The Division, a classified unit of self-supported tactical agents, is activated. Leading seemingly ordinary lives among us, The Division agents are trained to operate independently of command, as all else fails. Fighting to prevent the fall of society, the agents will find themselves caught up in an epic conspiracy, forced to combat not only the effects of a manmade virus, but also the rising threat of those behind it. When everything collapses, your mission begins."
Tom Clancy's The Division will be launched by Ubisoft for PC, Xbox One and PlayStation 4 sometime 2014.