Total sales figures of the next generation games consoles, for the period up to and including the Christmas holidays, were made available yesterday by the respective tech giants. As you can see from the headline; the Sony PlayStation 4 came out ahead of the Microsoft Xbox One by making 4.2 million worldwide sales compared to 3 million sales across 13 territories.
Sony PlayStation 4
For the period ending 28th December 2013 Sony sold 4.2 million PS4 consoles worldwide, reports MCV. The tally confirms that the PS4 has been the biggest most successful console launch of all time.
"The momentum of the PS4 system keeps getting stronger and we couldn't be more thrilled that gamers worldwide are enjoying the incredibly immersive gaming experiences along with deep social capabilities and entertainment provided by our network ," said Andrew House, President and Group CEO of Sony Computer Entertainment.
It was also revealed by Sony that over 9.7 million games were sold for the new system; that's a 2.3 attach rate – games industry observers.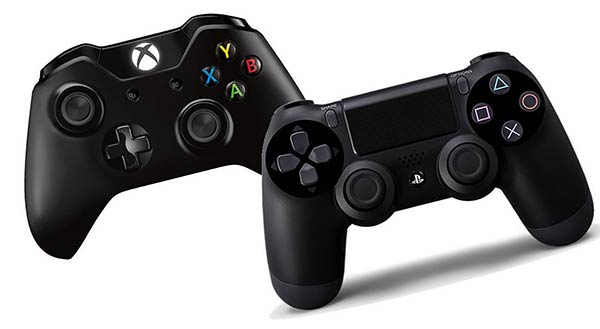 Microsoft Xbox One
Also yesterday Microsoft's Xbox corporate vice president Yusuf Mehdi revealed that over 3 million Xbox One consoles had been sold before the end of 2013. "It's been incredible to see Xbox One selling at a record-setting pace for Xbox, and we were honoured to see Xbox One become the fastest-selling console in the U.S. during our launch month in November," said Mehdi.
The Xbox One availability isn't quite as widespread as the PS4 so that might ease any worries at Microsoft. MCV says that Microsoft will have new and updated figures for Xbox One and associated sales as part of its earnings announcement on 23rd January.
PlayStation Now
Sony has announced the upcoming launch of an interesting new game streaming service called PlayStation Now. As you can see from the Infographic below, the service will allow the vast library of PlayStation games to be streamed and played on a wide array of hardware.

The PlayStation Now service makes use of Gaikai's advanced cloud-based technology. The service will launch in the US this summer but some people will be beta testing it starting from this month. Initially only Sony hardware will be able to utilise the technology (including PS4, PS3, PS Vita and 2014 Bravia TV models) but it will be expanded to other internet connected devices in the future.
To make use of PlayStation Now customers will be able to rent items on a one-off basis or sign up for a subscription service. We are also told that games and your progress within them will be saved in the Sony Entertainment Network cloud so you can continue games across devices.