Take-Two Interactive has raked in US$800 million (about £500 million) from sales of Grand Theft Auto V in its first 24 hours of availability. The game went on sale at midnight on Tuesday and at midnight last night a total of between 13 million to 14 million units copies had been sold according to analysts. RockStar hasn't confirmed the official sales figures at this time.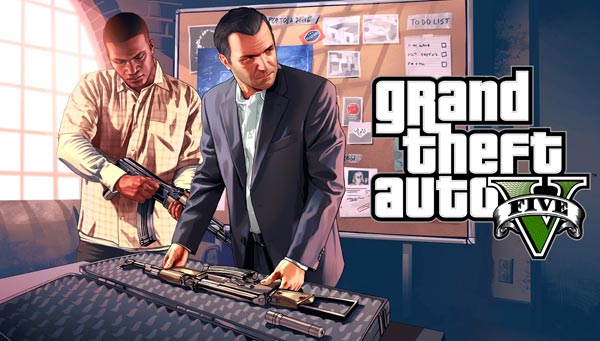 Daniel Ernst, an analyst at Hudson Square Research told Reuters "The last major Grand Theft Auto title sold just under 13 million in the course of the year. This did that in a day." However the pent up demand of gamers, building ever since the 2008 release of Grand Theft Auto IV, made this latest edition fly off the shelves.
The GTA V sales figures are especially impressive when compared to other recent successful blockbuster titles, easily beating last year's Call of Duty: Black Ops II which managed to make $500 million (about £320 million) in its debut 24 hours. However as the latest GTA game took about five years of development costing Rockstar Games studio in the region of $250 million, a flop was not an option. With 160 million gamers owning an Xbox 360 and/or PlayStation 3 games console there is plenty of potential for more sales. Porting the game to other platforms will also bring in lots more cash for Take-Two.
UK figures
Looking at UK specific figures, C&VG reports that 1.57 million copies of GTA V were sold to Xbox 360 and Sony PS3 owners in Blighty, raising £65 million in the first 24 hours. Again this compares favourably with last year's Call of Duty: Black Ops II which sold 1.41 million copies, making £58 million, in its first day. C&VG also compiled a big review round up here.