Microsoft has updated us with a list containing exactly 50 games titles coming out for the Xbox One console. The list, published to coincide with Gamescom, will be expanded further, we are told, with more games as they are announced. As Gamescom runs from 21st until 25th August there's probably quite a lot of list updating needed during the rest of this week.

Microsoft is proud that "renowned studios" such as 343 Industries, Access Games, Bungie, Capy Games, Crytek, DICE, EA Sports, Infinity Ward, Insomniac Games, Kojima Productions, PopCap Games, Respawn Entertainment, Turn 10 Studios, Ubisoft Montreal (and more) are all planning to release a diverse range of games on its new Xbox One system.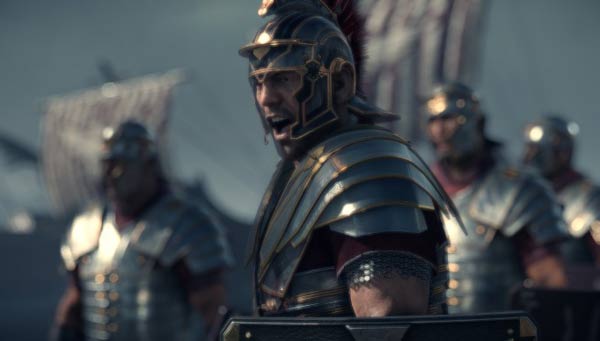 Looking through the list, revealed in full below, 38 per cent of the titles are Xbox One exclusives. Microsoft adds that 44 per cent of the games will "include either timed or exclusive content to Xbox One". Also you should see some originality within the list of games as 37 per cent are brand-new IPs.
I've reproduced the list for you below, for your convenience. The titles in bold are Xbox exclusives or exclusively first on Xbox. The titles in italic are those with exclusive or timed exclusive content available on Xbox.
Assassin's Creed IV Black Flag (Ubisoft, Ubisoft)
Battlefield 4 (DICE, Electronic Arts)
Below (Capy Games, Microsoft Studios)
Call of Duty: Ghosts (Infinity Ward, Activision)
Crimson Dragon (Grounding/Land Ho!, Microsoft Studios)
D4 (Access Games, Microsoft Studios)
Dead Rising 3 (Capcom Vancouver, Microsoft Studios)
Destiny (Bungie, Activision)
Disney Fantasia: Music Evolved (Harmonix, Disney Interactive)
Dragon Age: Inquisition (BioWare, Electronic Arts)
Dying Light (Techland, Warner Bros. Interactive Entertainment)
EA SPORTS UFC (EA SPORTS, Electronic Arts)
FIFA 14 (EA SPORTS, Electronic Arts)
Final Fantasy XV (Square Enix, Square Enix)
Forza Motorsport 5 (Turn 10 Studios, Microsoft Studios)
Halo Xbox One (343 Industries, Microsoft Studios)
Just Dance 2014 (Ubisoft Paris, Ubisoft)
Killer Instinct (Double Helix, Microsoft Studios)
Kinect Sports Rivals (Rare, Microsoft Studios)
Kingdom Hearts III (Square Enix 1st Production Department, Square Enix)
LEGO Marvel Super Heroes (TT Games, Warner Bros. Interactive Entertainment)
LocoCycle (Twisted Pixel, Microsoft Studios)
Mad Max (Avalanche Studios, Warner Bros. Interactive Entertainment)
Madden NFL 25 (EA SPORTS, Electronic Arts)
Metal Gear Solid V: The Phantom Pain (Kojima Productions, Konami)
Minecraft: Xbox One Edition (Mojang Studios, Microsoft Studios)
Mirror's Edge 2 (DICE, Electronic Arts)
NBA 2K14 (Visual Concepts, 2K Sports)
NBA LIVE 14 (EA SPORTS, Electronic Arts)
Need for Speed: Rivals (Ghost Games, Electronic Arts)
Plants vs. Zombies: Garden Warfare (PopCap Games, Electronic Arts)
Powerstar Golf (Zoe Mode, Microsoft Studios)
Project Spark (Microsoft Studios)
Quantum Break (Remedy, Microsoft Studios)
Ryse: Son of Rome (Crytek, Microsoft Studios)
Skylanders: Swap Force (Vicarious Visions, Activision)
Star Wars Battlefront (DICE, Electronic Arts)
Sunset Overdrive (Insomniac Games, Microsoft Studios)
The Crew (Ivory Towers, Ubisoft)
The Elder Scrolls Online (ZeniMax Online Studios, Bethesda Softworks)
The Evil Within (Tango Gameworks, Bethesda Softworks)
The LEGO Movie Videogame (TT Games, Warner Bros. Interactive Entertainment)
The Witcher 3: Wild Hunt (CD Projekt RED, Warner Bros. Interactive Entertainment – North America)
Thief (Eidos Montreal, Square Enix)
Titanfall (Respawn Entertainment, Electronic Arts)*
Tom Clancy's The Division (Massive Entertainment, Ubisoft)
Watch Dogs (Ubisoft Montreal, Ubisoft)
Wolfenstein: The New Order (MachineGames, Bethesda Softworks)
Zoo Tycoon (Frontier Developments Ltd., Microsoft Studios)
Zumba Fitness: World Party (Zoë Mode, Majesco)