A remake of the cult sci-fi series Blake's 7 will be hitting the screens of Xbox Live subscribers according to the Financial Times. Sources speaking to the FT said the series will be redeveloped for the 21st-century by London-based Motion Picture Capital (MPC) and director Martin Campbell of Casino Royale fame. This is seen as an important step for Microsoft in creating original exclusive TV programming ahead of the Xbox One launch. Both Microsoft and MPC have declined to confirm or deny the story.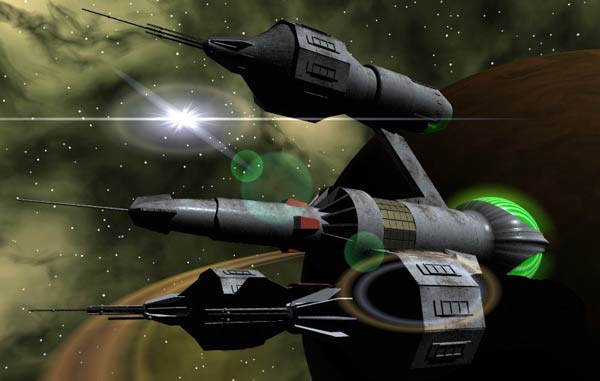 Last year Comcast NBC's Syfy channel announced a deal to remake Blake's 7 but Microsoft has managed to poach the deal somehow. The FT insider said that Microsoft "agreed to finance development and production of the show, although it had not committed to a full series". Perhaps we will get a half series taster and then the accountants can check the profitability before the second half gets the go ahead.
Alongside this Blake's 7 series Microsoft is known to have struck a deal with Steven Speilberg to produce a series based on the Halo game franchise. This original programming content strategy is similar to internet streaming rivals Netflix and Amazon's strategies. Having exclusive media content is important for Microsoft as it sets out to position the Xbox One as an entertainment hub, not just a games console.

The original Blake's 7 ran to four series on the BBC spanning the late 1970s and early 80s. The series was devised by Terry Nation who also wrote many Dr Who stories.
Xbox One launch downscaled from 21 to 13 countries
In other related news Microsoft has revised the list of countries which will see the Xbox One launched in November. At this year's E3 a list of 21 countries was put forward as those who would be initial launch markets, now that list has been whittled down to just 13. The privileged 13 include The USA, Australia, Austria, Brazil, Canada, France, Germany, Ireland, Italy, Mexico, Spain, and New Zealand.
Countries which will now instead get availability of Xbox One consoles "as soon as possible in 2014" include Belgium, Denmark, Finland, Netherlands, Norway, Russia, Sweden, and Switzerland. Microsoft said "We understand this will be disappointing news for our fans in the impacted countries, and we are doing everything we can to bring Xbox One to you as soon as possible next year." People who ordered the Day One edition in the impacted countries will receive an unidentified free game in-pack.