It has emerged that Microsoft used Hewlett Packard made PCs equipped with Nvidia GTX 700 series graphics cards to demonstrate Xbox One titles at E3 last week. In one case an E3 attendee played an Xbox One demo which crashed to the Windows 7 desktop. Furthermore, behind the scenes photos revealed someone maintaining these hidden PCs, with a side panel exposing various components. Meanwhile at the E3 show, many Sony PlayStation 4 games were definitely running on PS4 "dev hardware" - the same as the final shipping console but in a utilitarian box.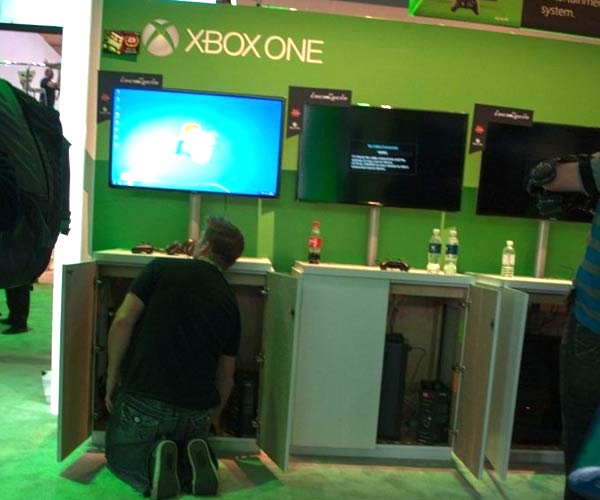 While using gaming PCs to show off console games at exhibitions is thought to be quite common, Microsoft previously said they were running games "on comparable dev kit specs to the actual home consoles", reports Gaming Blend.
Whether an HP gaming PC running Windows 7 and packing an Nvidia GTX 700 series GPU is comparable to the Xbox One console is debatable. However this use of PCs suggests the Xbox One hardware/software isn't nearly as ready as the Sony PS4. Perhaps if Microsoft used Xbox One dev kits to show off the upcoming games it may not have been a good representation of the final gameplay experience.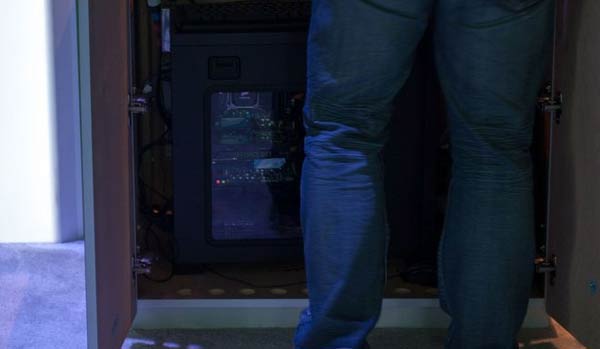 Further fun is poked at Microsoft in the Gaming Blend article as these PCs running Xbox One demos weren't even using the Windows 8 OS, which is supposed to be partly what the Xbox One's OS is based upon.
UPDATE: There have been several follow ups to the original Gaming Blend article highlighting these behind-the-scenes PCs. It should be noted that there were also several other game developers running Xbox One game demos on actual Xbox One development hardware at E3. The above photos represent just one game dev's choice to show off its upcoming Xbox One game title.