Rumours that started on Thursday, regarding Microsoft Xbox One consoles being bundled with various Sky service subscriptions at a greatly reduced initial price, have been quashed by a Sky spokesman in the last few hours.
MCV, a UK based games industry news source, reported on Thursday that "Sources familiar with the situation tell us that Microsoft is in talks with the broadcaster to sell Xbox One with Sky subscriptions. The device could work as a set-top-box or companion device - but most importantly the console could be sold at a hugely reduced cost." Furthermore "The move may have already been signed off."
Xbox One to be launched at £399 in the UK?
The deal would have been hugely positive for both firms' UK business operations. Sky currently offers a range of set top boxes from free up to an extra £150 depending upon capabilities. With the Xbox One launch price in the UK thought to be in the region of £399, a TV subscription subsidised bundle deal would have been appealing to many.
Sky pours cold water on the rumours
Sky responded to MCV's reports a few hours ago. A Sky spokesman said "We have no plans to sell Xbox hardware as part of a Sky subscription." He went on to talk about the current Sky and Microsoft partnership and how it will continue; "We have a longstanding partnership with Microsoft by which we distribute our content via Sky Go and NOW TV on Xbox. We look forward to continuing to work with them as part of our commitment to giving our customers more ways to watch Sky programming in addition to their Sky+ HD box."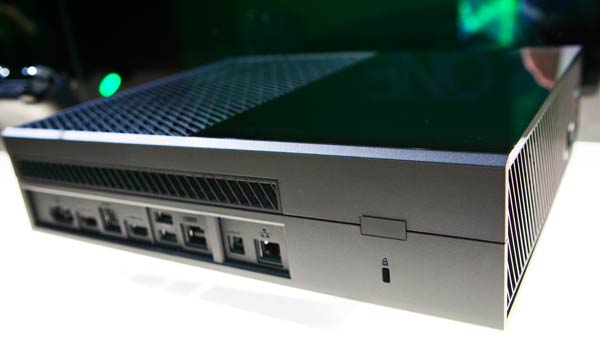 Microsoft publishes new Q&A regarding Xbox One and used games
The information regarding trading of used games comes in two parts. Microsoft has a policy for its own games titles which is as follows; "Microsoft does not charge a platform fee to retailers, publishers, or consumers for enabling transfer of these games. We designed Xbox One so game publishers can enable you to trade in your games at participating retailers."
However third party games makers can decide on their own resale policies. Regarding other publishers and their games Microsoft has said "Third party publishers may opt in or out of supporting game resale and may set up business terms or transfer fees with retailers. Microsoft does not receive any compensation as part of this. In addition, third party publishers can enable you to give games to friends. Loaning or renting games won't be available at launch, but we are exploring the possibilities with our partners."
Persistent net connection not required but console must check-in once a day
We are also informed, in another Q&A, that the Xbox One will need to be online to check in at least once every 24 hours. (Or one hour if you are logged on to a separate console, accessing your library.) Microsoft says "Offline gaming is not possible after these prescribed times until you re-establish a connection, but you can still watch live TV and enjoy Blu-ray and DVD movies."
The connection is used for the following functions; "to verify if system, application or game updates are needed and to see if you have acquired new games, or resold, traded in, or given your game to a friend". Of course online/cloud based games will need a connection while you are playing. What if your broadband is slow? Microsoft says that for an "optimal experience" a broadband speed of 1.5Mbps or higher is required.
Microsoft said it will present a games centric showcase next week at the E3 expo in Los Angeles.