The next Call of Duty game will almost certainly be called 'Call of Duty: Ghosts'. What looked like final product image shots, of the new and as yet unannounced title, appeared in a retail listing on Tesco Direct yesterday. The page has since been taken down but the canny guys at games industry news site MCVUK had already grabbed the pics.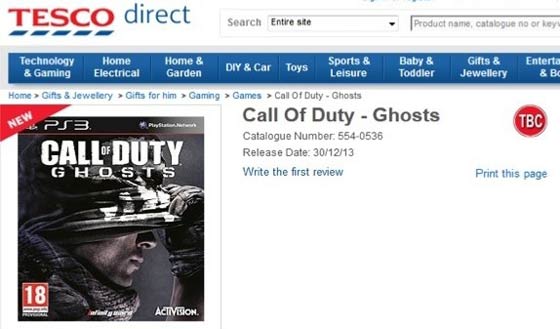 MCV noted that the box art names Infinity Ward as the developers of Call of Duty: Ghosts. Apparently it is Infinity Ward's turn to make a Call of Duty title as Treyarch developed last year's Black ops II. MCV also speculated that the 'Modern Warfare' strapline has been dropped due to a legal issue with former Infinity Ward bosses.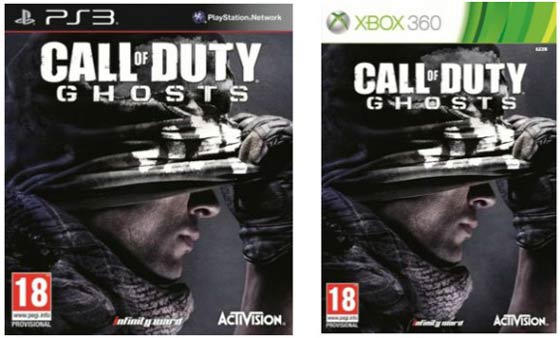 While the Tesco leak had a placeholder date of 31st December 2013, which doesn't tell us much, another source, Charlie Intel, indicates that the release date is 5th November 2013, at least in the USA.
Charlie Intel, published a scan of a leaflet from big chain retailer Target in the US. The leaflet doesn't feature any box art from 'Call of Duty: Ghosts' but it does show its logo and that it is incorporated in a special offer which will be run at the store, for Xbox 360 and PS3 owners. You can see the section of the leaflet displaying this offer below.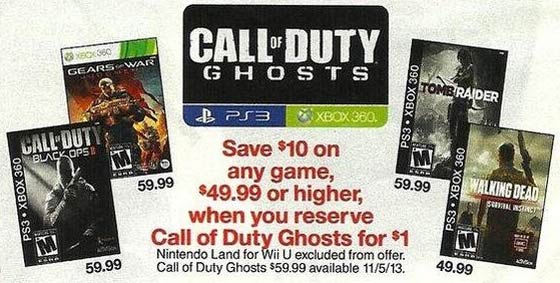 The picture on the box art appears to show a game character pulling on a mask, which may well be the same as the character called 'Ghost' in Modern Warfare 2. According to sources quoted by VideoGamer.com the game will be "branching out of the Modern Warfare series" and "moving into a different direction". We will find out much more when the game is formally revealed, in the next week or so.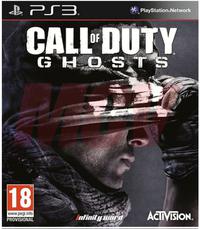 click for large version