Grand Theft Auto V (GTA V) was announced well over a year ago and eager gamers have been patiently waiting, periodically being fed little teaser videos and gameplay screen grabs by the developers. Actually Rockstar Games released a series of five new screenshots on Christmas Eve to help keep gamers' anticipation levels up. We also know from the developer website that the game is to be released for Xbox 360 and PS3 sometime in Spring 2013. However a whole season is an annoyingly nebulous "date" to give to anyone waiting for anything...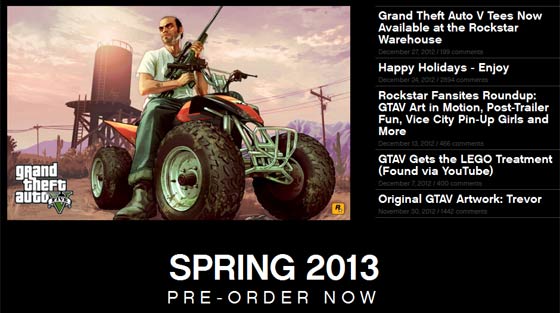 Amazon release date leak
There are quite a few definitions for the Spring season but for the North Americans and ourselves most people agree it's roughly from 20th March to 22nd June. Amazon's release date "leak" gave the release date for GTA V as 26th March 2013. This date is very believable as it is within the Spring period and happily for the impatient, at the beginning of that season. People who pre-ordered from Amazon also received a confirmation email with delivery estimated for 27th March.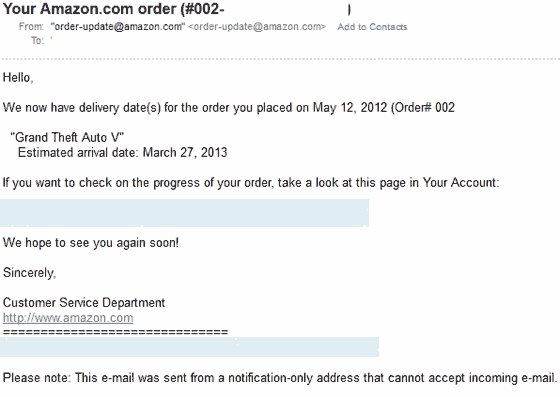 Though the Amazon date may well have some solid information behind it, some gaming sites such as Gamepur think that the game will NOT launch on Tuesday 26th March 2013, or any time during March because of clashes with other big game launch schedules...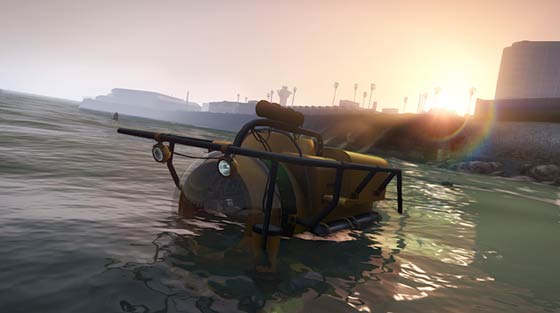 Christmas Eve teaser images
The Christmas Eve teaser pictures from Rockstar revealed an even more ambitious game environment for GTA V than had previously been hinted at. The collection of five carefully picked screenshots show underwater exploration using a deep sea submersible, sharks and diving suits and, at the other extreme, jet aeroplanes being flown above the citiscape.