In another blow to the British gaming industry, well-regarded racing game developer Bizarre Creations may soon be closing its doors.
Following the critically successful but commercially disappointing release of Blur last year, parent company Activision - which purchased Bizarre in 2007 - put the studio into a 90-day consultation period in November in an effort to find a buyer. Although there were apparently a few interested parties, the publisher was unable to reach any sort of agreement.
Now the studio has been issued the recommendation that it close for good, and according to Develop, the staff are likely to accept the suggestion.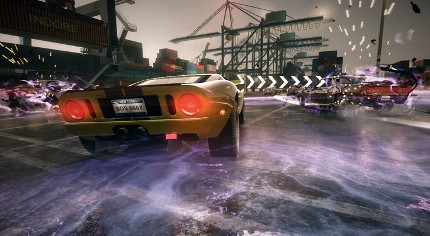 At the start of the consultation period, Bizarre was thought to have a staff of around 200, all of whom now face the axe. As well as Blur, the studio was responsible for the Project Gotham Racing series on Xbox and Xbox 360, the Geometry Wars games and action games The Club and James Bond 007: Blood Stone.
It may not be all bad news though. Develop also reports that some of the bidders are waiting in the wings to take on Bizarre's staff. Although the talent is highly desirable, it seems that the potential suitors aren't interested in the cost or hassle associated with taking on an entire studio.
If it does close down, this will be the second major British developer to succumb to economic pressures in the past six months. Dundee-based Realtime Worlds was forced into administration last August after multiplayer shooter APB failed to find an audience.