SteelSeries and GUNNAR Optiks have launched a new brand of eyewear aimed at improving gaming performance.

The SteelSeries Scope digital performance eyewear are powered by GUNNAR i-AMP lens technology and designed to improve visual efficiency, endurance, and recovery during gaming sessions. Expanding upon GUNNAR's line of advanced gaming eyewear, SteelSeries collaborated with the company to customise a design with a larger, extended lens and a lightweight, comfortable frame. The eyewear provides gamers a visually enhanced experience while minimizing eyestrain and fatigue.

SteelSeries Scope pro gaming glasses include a larger lens for extended peripheral vision, improving overall coverage and adding a consistent transition of sight. The new glasses also feature a SteelSeries-branded flat temple, designed for comfort while wearing gaming headsets.

More than just the design of the frames and temples, SteelSeries Scope lenses are optimized to enhance a user's visual performance. GUNNAR's proprietary i-AMP lens technology is an optical platform that includes the following components that create this visual advantage: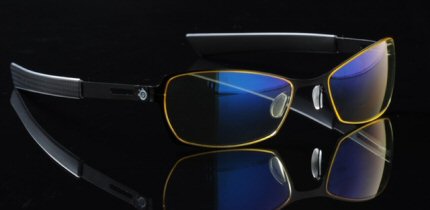 * iONik lens tint optimizes light transmission and color contrast to filter out harsh light and reduce eyestrain.

* i-Fi multi-stage lens coatings filter transmitted light and protect the lens, with anti-reflective properties that cuts down on distracting glare and extraneous light.

* diAMIX lens material offers an optically pure viewing experience with ultra-light, ergonomic properties;

* fRACTYL lens geometry mimics nature to aid the natural focusing power of the cornea and lens while creating a preferential ocular microclimate.

* Rx lens available in the Scope frame through Carl Zeiss Vision (see Eye Care Professional for pricing).

SteelSeries Scope Pro Gaming Glasses are $99.99 and can be ordered online now at both SteelSeries.com and GUNNARS.com.