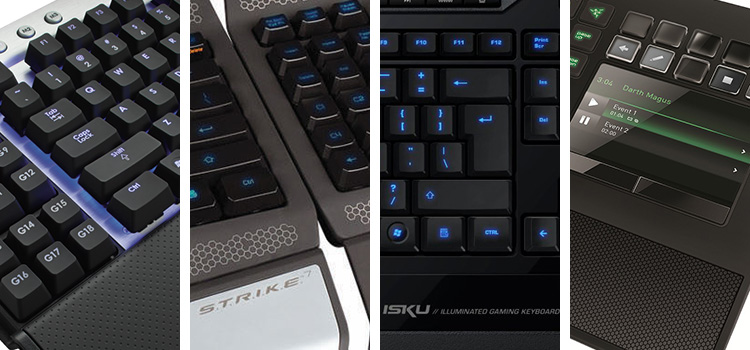 This week's question is for all you PC gamers out there. Sure, we might currently be missing out on some of the biggest and best games, but with the next-generation consoles aligning to x86 architecture, the days of piss-poor PC ports ought to be coming to an end. So chin-up, folks, the future's looking bright.
And you know what helps make PC gaming great? Hardware choice. And we don't just mean what's inside the system - take a look outside the rig and you'll see that only on the PC will you find such a diverse range of peripherals from manufacturers the world over.
So for this week's debate, let's talk gaming keyboards. Prices can range from under £10 to well over £200, and users have to seriously contemplate how much they're willing to spend, and whether or not they have to have mechanical. It's a tough call, so let's hear it from you, the readers: which keyboard do you use for PC gaming?
Let us know your weapon of choice in the comments below, as well as your reasons for or against.