UK-based bargain hunters could hardly miss the plethora of Xbox One deals in the UK over the Black Friday sales-period. Microsoft's games console was much more heavily discounted than its rivals and it seems to have paid off in sales rankings. However, as GamesIndustry.Biz (GIB) notes, Nintendo beat it for overall revenue raised over the weekend.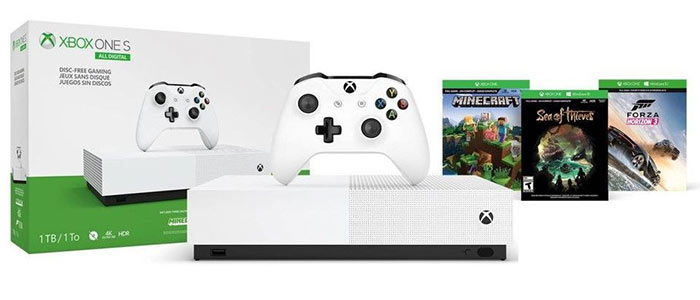 Worth £109?
Seeing the prices of the Xbox One S, Xbox One S Digital and Xbox One X over the American-originated sales event had me tempted. At the cheap end you could get one of the ODD-less consoles from £109 from UK-based retailers - with three games thrown in (see image above). At the other end of the current console gaming spectrum the Xbox One X can still be snagged for under £260, with one game, via discount gift cards applied on the Microsoft Store.
According to GIB there were more than 100,000 Xbox One consoles sold last week, which is just slightly behind the sales figures from a year ago. The just over £100 digital version was the most popular of all.
Looking at the competitive landscape, the retail figures show that the Xbox One very narrowly beat Nintendo's Switch by "just a handful of consoles". However, though the new Switch Lite is available now, it wasn't on offer below £170 having applied codes and coupons - and the original console bundles were still selling at around the £280 mark. Being so close in numbers sold, and its higher average price tag, meant that the Switch was the best selling console in revenue terms.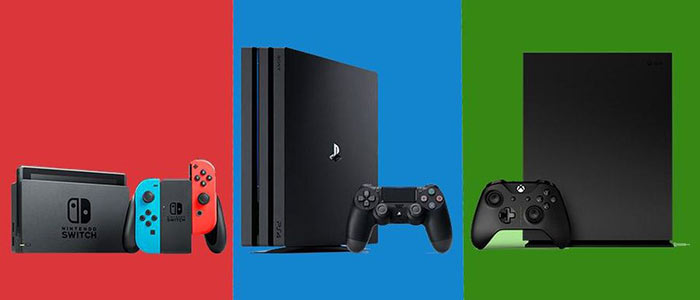 Sony PS4 offers during the sale period were quite moderate and didn't really raise an eyebrow for me. The PS4 offers weren't really compelling unless you were committed to the Sony ecosystem - or the person you were buying it for had a strong opinion on the choice. This is reflected by the solid but unspectacular sales figures for PS4s in the UK last week - 60,000.
Last but not least, sales of current gen consoles are significantly down on a year ago. This is expected at this stage in their life cycles and due to the anticipation of the next generation from Microsoft and Sony in 2020. GIB reported that Microsoft's console sold 35 per cent fewer units in the year to date, and the corresponding figure for the PS4 is even worse at 45 per cent. Nintendo, however, has seen its Switch console sales trend up over 2019 (13 per cent).