Razer is backing "an all-new mental performance drink mix designed for gamers," dubbed Respawn. The gamer-targeted beverage is said to "keep gamers' minds at consistently high levels of focus and attention," and comes in four flavours pomegranate watermelon, blue raspberry, tropical pineapple, and green apple.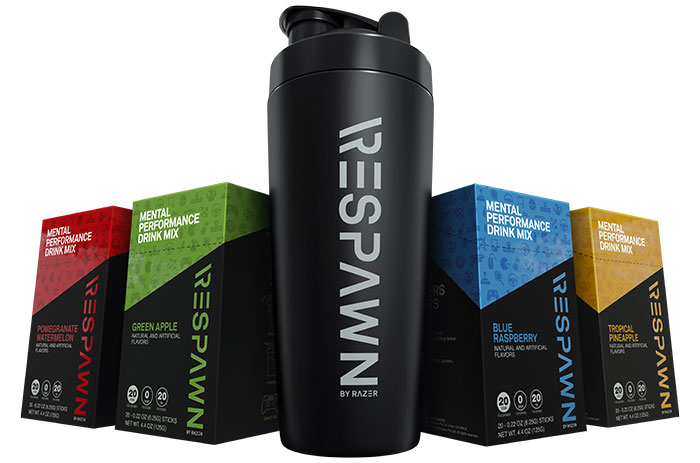 Fans of the gaming lifestyle company have consistently pestered it for a gamers' energy drink. The same folks might for a moment have thought their prayers had been answered on 1st April 2010 when the Razer Project Venom energy drink became a viral sensation. Similarly, the April 1st moon-shoot electric toaster idea went from fantasy to production line plans with the Razer Toaster, AKA Project Breadwinner, this May.
After some research into the energy drinks market, Razer concluded that existing formulations were mostly "directed at providing more physical energy, and so resulted in physical crashes after the intense energy-high, as opposed to being more focused on the mental alertness that is required of esports athletes and gamers." Thus it took some considerable time and investment into a dedicated R&D team to make the new Respawn drink without the drawbacks of high contents of sugar or taurine that commonly feature in energy drinks.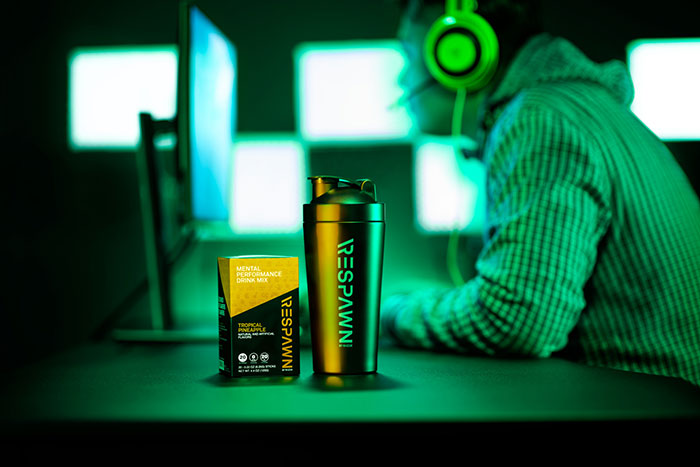 Ingredients featuring in the sugar-free Respawn by Razer drinks include; green tea extract, choline, B vitamins, and 95mg of caffeine. Rather than a fully hydrated beverage, Respawn by Razer comes in sachets which you mix with water yourself in the optional dual insulated matte black stainless-steel Respawn Shaker Cup (20oz / 590ml).
About Respawn by Razer
20 – 0.22oz (6.25g) single-serving sticks per box
Active Ingredients: Choline, Green Tea Extract, Ginger
Amount / serving: Calories – 20, Sugar – 0g, Caffeine – 95mg
20oz (590ml) Respawn Shaker Cup (sold separately)
Price & availability
Respawn 20-pack box – $24.99 USD.
Flavour options: Pomegranate Watermelon, Blue Raspberry, Tropical Pineapple, Green Apple
Respawn Insulated Metal Shaker Cup – USD $29.99 USD
Respawn by Razer is available immediately via RazerStore.com and will soon be available via Amazon too.