Rockstar's Red Dead Redemption 2 became available to buy in physical and digital forms, and in console bundles, on Friday. Now we are hearing that the game has chalked up enviable sales and revenue to become the second biggest entertainment industry launch ever. It has generated over $725m in revenue over its first three days of availability worldwide. The game was highly anticipated and has garnered rave reviews, and comes in second place in ents industry revenue rankings, behind only GTA V ($1b in 3 days).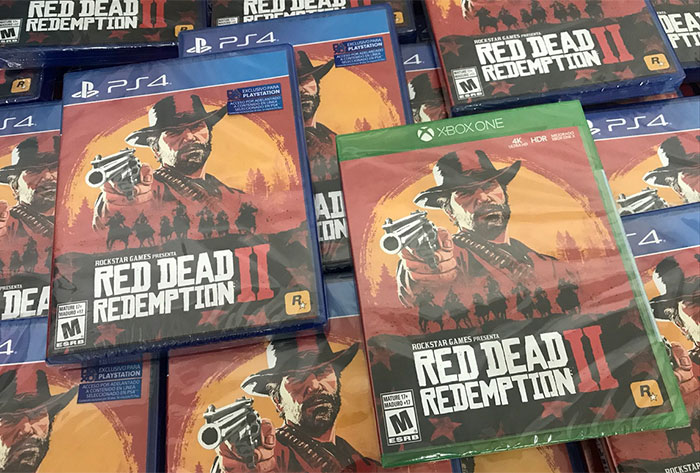 Sony's stats showed Rockstar's latest success was ever greater as RDR2 and it "set new records on the PlayStation Network for highest ever pre-orders, highest day one sales and highest sales for the first three days in market." If your internet was slow this weekend it might have been impacted by all the gamers downloading this 100GB+ behemoth.
The press release reminds us, with an outline of the game's premise:
"An epic tale of honour and loyalty set in the dying days of the outlaw age, Red Dead Redemption 2 follows Arthur Morgan and the Van der Linde gang as they rob, steal and fight their way across the rugged heartland of America in order to survive. Following a botched robbery in the western town of Blackwater, the gang is forced to flee and, with federal agents and the best bounty hunters in the nation massing on their heels, deepening internal divisions threaten to tear the gang apart, leaving Arthur to make a choice between his own ideals and loyalty to the gang who raised him."
Red Dead Online, a connected experience set against the backdrop of Red Dead Redemption 2's enormous open world, is set to launch in November.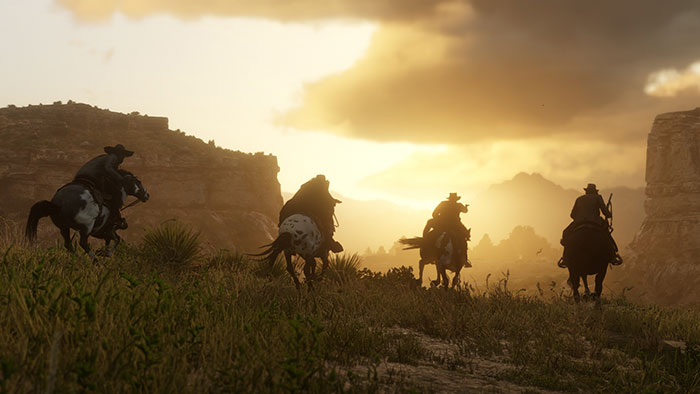 What about PC gamers?
The previous Red Dead Redemption game never came to PCs, and so far there is no official indication that RDR2 will be launched on PC. Gamers reason that because GTA V was successful in its PC sales that Rockstar should naturally port RDR2 over. It isn't just blind hope, there have been little clues and possible indications that RDR2 will indeed come to PC.
A couple of days ago someone data-mined the official RDR2 companion app and found strings containing 'PcVersion', various out of place PC graphics options, and reference to the Oculus HMD. A previous tantalising clue came from a Rockstar employee whose LinkedIn profile mentioned RDR2 PC. As a reminder, it took Rockstar almost a year after the console debut of GTA V to confirm it would be launched on PC.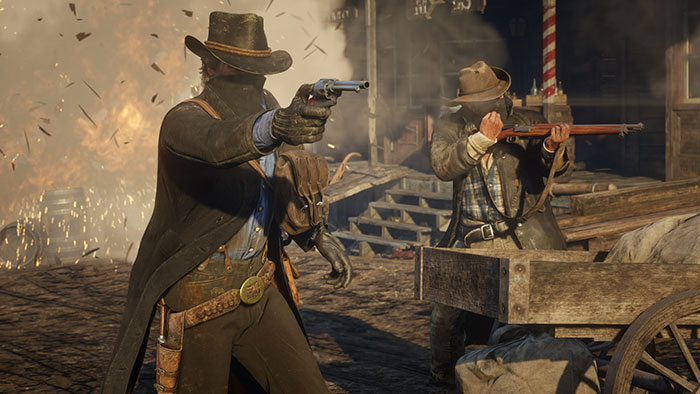 If you decide to go console for this game - and perhaps some other titles and the STB utility value of such hardware - Digital Foundry says that the best version is on the Xbox One X as it runs at 30fps at native 4K only on this platform.