Epic Games has announced that it will provide a $100,000,000 prize pool for eSports events featuring Fortnite competitions. In a brief blog post the company behind the Unreal Engine and, of course, the hit game Fortnite said that it wants to empower eSports gamers and put its weight behind competitive gaming events.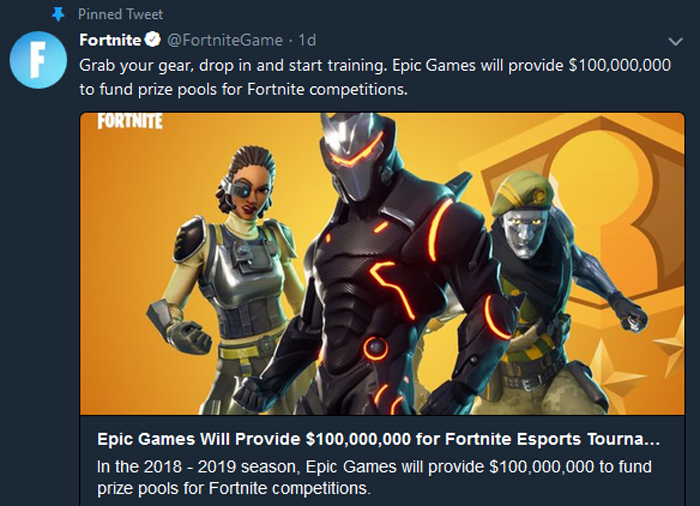 Fortnite started life as a free-to-play 'action building game', first announced back in 2011 and teased shortly before release at E3 2017. At launch, last July, it was billed as a third person action game where the player would "build huge forts, craft exotic weapons, find loot, and level up your squad while leading the world's remaining Heroes in the fight to save humanity and take back the world." However its wild success over more recent months is down to a mode introduced last September, called Fortnite Battle Royale. This standalone mode was built on the Fortnight game foundations but based on the battle royale game genre popularised by PlayerUnknown's Battlegrounds (PUBG for short, which is currently priced at £27 for PC).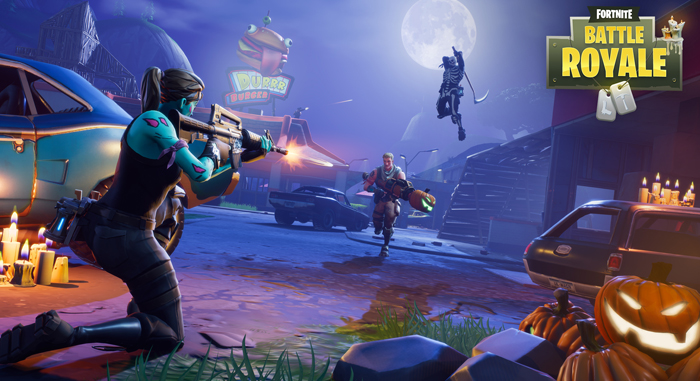 The key statements concerning the $100 million eSports competition fund from Epic Games read as follows:
"Grab your gear, drop in and start training. Since the launch of Fortnite Battle Royale we've watched the passion for community competition grow and can't wait to empower you to battle with the best.

In the 2018 - 2019 season, Epic Games will provide $100,000,000 to fund prize pools for Fortnite competitions. We're getting behind competitive play in a big way, but our approach will be different - we plan to be more inclusive, and focused on the joy of playing and watching the game."
Finally we are told to wait for more details about the competitive structures and eSports platforms in coming weeks.
The lack of details allows for Epic to get some more PR out of this headlining $100 million figure. Analysts speaking to the BBC think that the idea is a smart marketing move by Epic. Furthermore, it is thought that the $100 million will be of great use in launching the game as a competitive eSports title in China in coming months.
If you wonder about what form Fortnite competitions might take, Engadget reports that a recent competitive weekend featured a Solo Showdown mode, "where players picked up points depending on how highly they placed in 50 games, rather than having to win matches outright". It is noted that rival hot eSports title Overwatch was only boosted by $3.5 million in prize money from Blizzard in its first year. However, Fortnite earned Epic Games $126 million from in-game purchases in just one month earlier this year according to games analytics firm Superdata.