Ubisoft has a big winner on its hands with its release Far Cry 5 a week ago. Late yesterday the game publisher said that Far Cry 5 is the fastest selling title of the franchise so far. For example, it has delivered more than double the first week's sales of its predecessor Far Cry 4, making it Ubisoft's second biggest launch ever.

In an official news release this morning Ubisoft said that Far Cry 5 raised US$310 million in its first week. Greater than 50 per cent of sales were digital downloads - which provides enhanced profit margins, from between $5 to $15 extra profit per unit according to industry analysts.
Forbes compared the level of income Far Cry 5 has already achieved with other media, for context. It said that Black Panther's (US) domestic box office was US$292 million in its first week, making it the highest-grossing first week in Marvel Cinematic Universe history. Another interesting nugget, illustrating the popularity of Far Cry 5 at this time, is that Far Cry 5 video content on YouTube and Twitch garnered 117 million views during the last week.
"Far Cry 5, like the real Montana, is a vast and gorgeous playground filled with colourful stories for players to enjoy and share," wrote Laurent Detoc, President of Ubisoft Americas, in a press release. "We're grateful to newcomers and fans of the series who have joined us in Hope County and have collectively grown our community."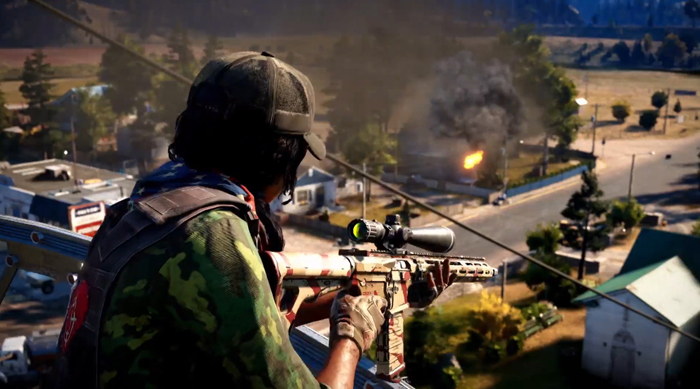 Understandably, Ubisoft shares have reacted well to the sales success of Far Cry 5. The shares opened up this morning with an instant 7 per cent gain, which is edging up, at the time of writing, to approach 8 per cent.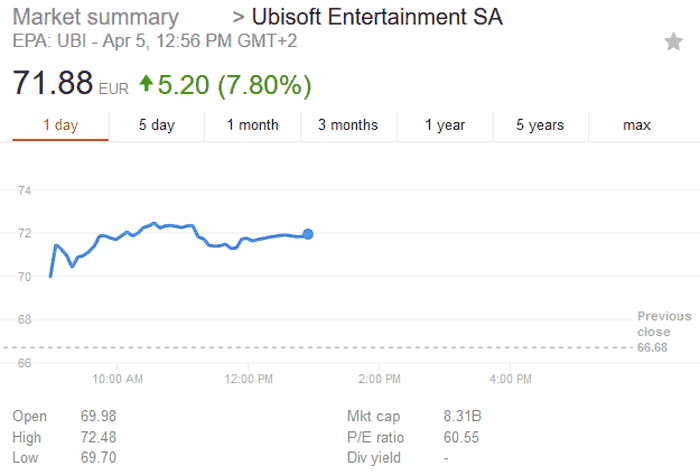 There are plenty of Far Cry 5 reviews and videos around the web, and they are largely very positive. Do HEXUS readers who have played this new title think that Far Cry 5 deserves the great success it has achieved?