Microsoft's Xbox One X launched worldwide a little over a week ago. The firm heralded its arrival as that of "the world's most powerful console," adding that it would deliver a new era of 4K gaming and entertainment. Microsoft boasted that over 70 enhanced games would be ready for the powerful new console in week one, as well as having access to 1,300 Xbox One games which would play better and smoother than ever on the Xbox One X.
Now reports are starting to come in regarding the success of the Xbox One X launch here in the UK, and it's looking good. Exclusive reports on both MCV UK and GamesIndustryBiz say that the Xbox One X had a stonking first week and sold close to 80,000 units during that important period. The console, previously known as 'Project Scorpio', enjoyed the "10th best UK console launch of all time" according to MCV.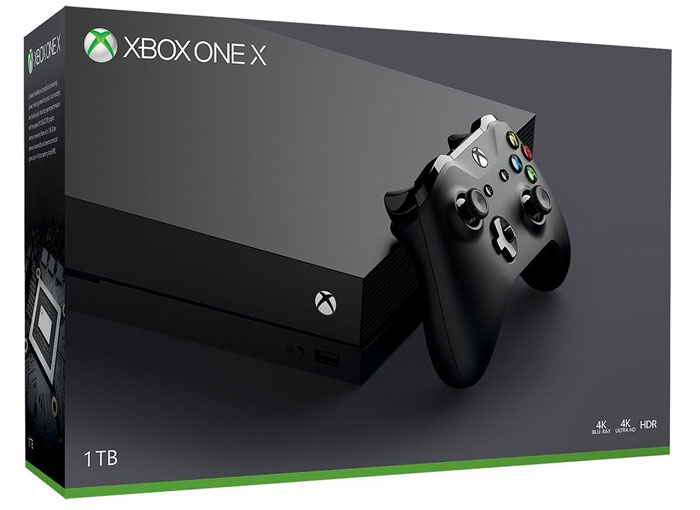 Comparing that first week sales performance against other machines, we hear that the PS4 Pro only ranked 20th in the all-time list (50,000 first week UK sales), and that the Xbox One X benefitted from roughly equivalent sales as the Nintendo Switch in its first week. Looking at revenue, rather than units shifted, the Xbox One X launch week was "on a par with the launch of the Xbox 360, and below only the PS4, PS3 and Xbox One in the all-time rankings for week one," relays MCV.
Things could have been even better for Microsoft had it made enough stock available, it is thought. Reports suggest there was little, if any, stock available that didn't go straight into the hands of those who made pre-release order commitments. Microsoft really needs to get stock flowing soon to capitalise on the Xmas season.
Xbox gifting
In related news, Microsoft's @majornelson has announced that gifting has arrived on the Xbox platform. From now on you can buy Xbox One games, downloadable game content, Xbox Live Gold and Xbox Game Pass subscriptions, for friends and family. The gifting is done via the Microsoft Store on your console or computer. There seem to be a few limitations right now; inter-regional gifting is restricted, and gifts can be made only of 'select' titles.