The next Call of Duty game is definitely going back to its roots and will be set during World War 2. Previously we've seen some leaked marketing materials that hinted in this direction but Activision provided concrete confirmation of the WW2 tie-in via Twitter on Friday night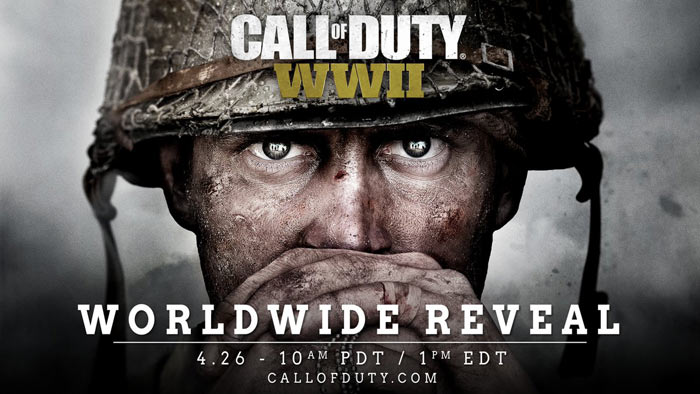 At the time of writing we have little more official information than the above Twitter image. As you can read within the image above, a 'worldwide reveal' is coming on Wednesday 26th April at 1pm EDT - that's 6pm here in the UK. Hopefully having teased the reveal, Activision will provide plenty of depth including various videos, screens, and details about gameplay etc.
Marketing materials
Can't wait until Wednesday? This weekend CoD fan site Charlie Intel published some leaked marketing materials for the upcoming WW2 shooter. Interestingly it reveals that the game will be released on Friday 3rd November. That's a good time for Xmas console bundles etc. Furthermore, there will be a 'Private Beta' ahead of that date which will only be open to those brave enough to pre-order the new game.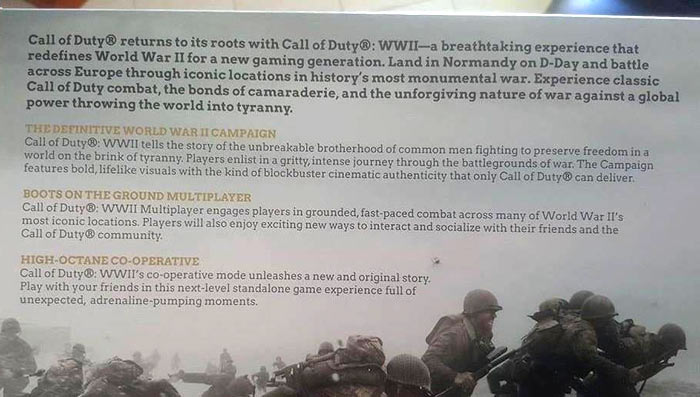 In the new game you will "Land in Normandy on D-Day and battle across Europe through iconic locations in history's most monumental war." Activision promises "classic Call of Duty combat… with the kind of blockbuster cinematic authenticity that only Call of Duty can deliver".
Both multiplayer and co-operative modes are briefly outlined by the leaked materials. Hopefully the official reveal will be more illuminating than the marketing-speak provided by these promo printouts.