Evidence that Microsoft is considering a new refund policy for digital sales of Xbox and Windows games has shown up in the latest alpha of the Xbox One Insider program. Reddit user GaymerRaver took a screenshot of the key announcement on his console. In summary it said Microsoft has now begun 'self-service refunds' so that people can 'return' a digital product whenever "a game or app leaves you wanting more," or in other words it doesn't live up to expectations.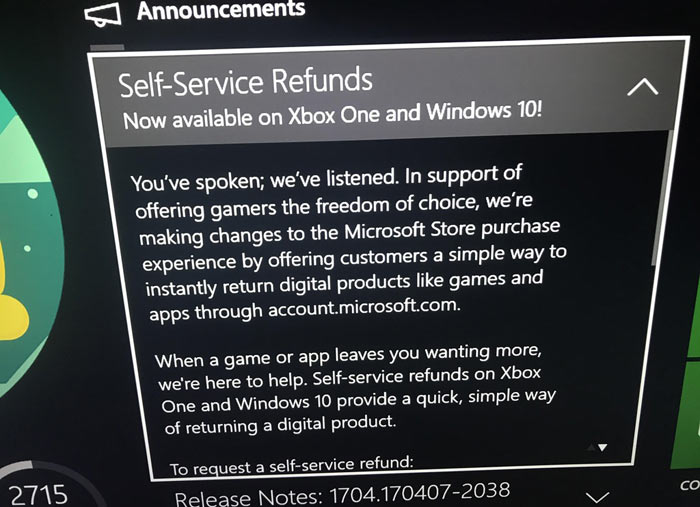 Yes, despite the announcement popping up on an Xbox One console it specifically mentions the policy covers Windows 10 user purchases from the Microsoft Store too. This policy is said to be a pilot test so not everyone will be included in its rollout.
Under the terms of the refund policy both Xbox One and Windows gamers will be able to change their minds about games purchased inside a period of 14 days after purchase. The policy is further limited as it allows just 2 hours of gameplay across devices within that two week period. DLCs, season passes and add-ons aren't eligible for refunds.
To begin the refund procedure the purchaser must sign in at account.microsoft.com, look in the 'Payment and Billing' section, find your order history and select the 'Request a refund' option.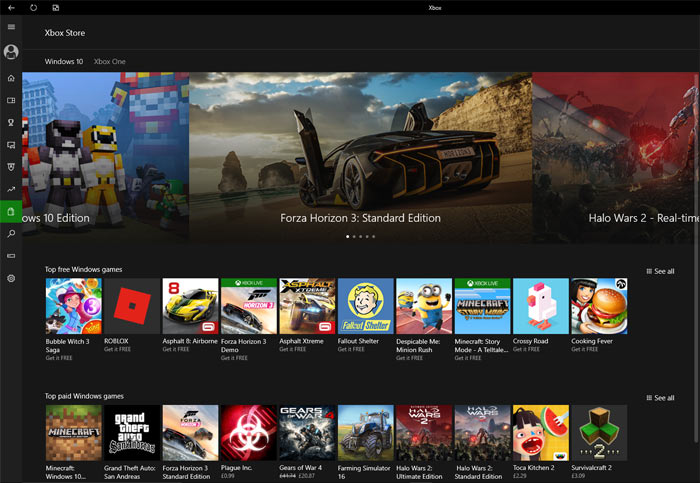 Microsoft says that those who 'abuse' the program may have their access to self-service refunds blocked. Nintendo and Sony PlayStation stores offer no such digital download refund policy - all sales are final. However, the Microsoft / Xbox Store on the PC faces direct competition via a number of third party stores such as Steam and GOG.
The above news comes as Microsoft gears up its Project Scorpio PR machine. Earlier today we reported on the enhanced specs of the Project Scorpio dev kit.