It is two months until the Nintendo Switch media briefing in Tokyo (on 13th January 2017). At that event Nintendo is expected to be filling in several blanks and answering several burning questions that gamers have about the new Switch system. In the wake of the official trailer reveal we heard some juicy morsels about the Nintendo hardware, particularly its touchscreen, thanks to industry sources. Now there appears to have been a pricing leak via a huge multi-national toys and games retailer – Toys R Us in Canada.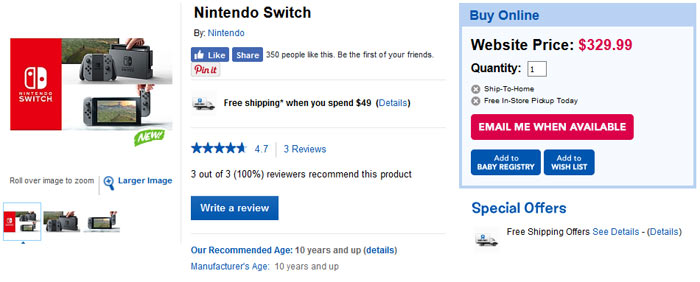 The site's premature Nintendo Switch listing was reported by WCCF Tech 12 hours ago now, but remains live as the Canadians snooze in their log cabins. Just in case it gets taken down in the meantime, I've made embedded the screenshot above.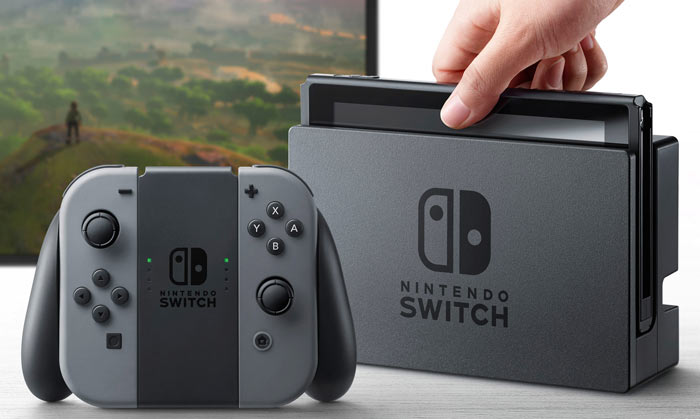 A description is included in the retailer listing, just below the section I screen grabbed. However, it doesn't give us anything extra than we already knew from the official reveal. Unfortunately the 'additional info' tab is at least partly bogus/filler as it described the console as weighing 1lb and measuring 1 cubic inch…
Probably the biggest news, if it ends up being correct, is the pricing displayed by Toys R Us. This is oddly specific if it were a placeholder amount, at CAD$329.99. At the time of writing that equates to about GBP£195, US$245, or EUR€225. This pricing would be aggressive from Nintendo, helping the new console become accessible and giving it a greater chance against Sony/Microsoft market domination.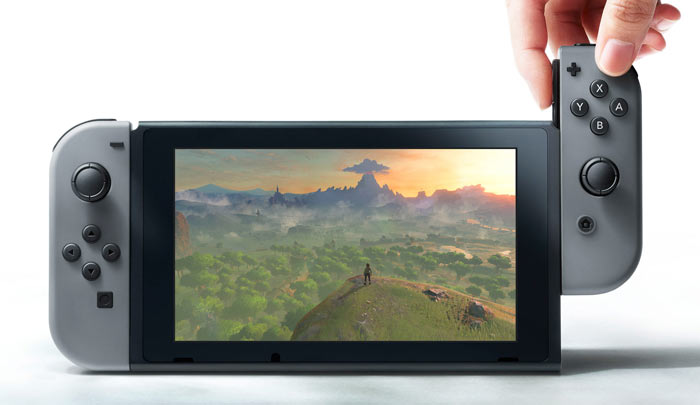 Other sources today are claiming the Nintendo Switch Basic will sell for £199 in the UK, with game bundle deals at £249, and extra Switch Pro Controllers at £39 each.
Nvidia CEO interview
In other Nintendo Switch news this weekend Venture Beat's Dean Takahashi interviewed the Nvidia CEO Jen-Hsun Huang and they talked about the Nintendo Switch, among other topics. Unsurprisingly Huang was gushing with praise for the Switch console.
The Nvidia boss related that "In the case of Switch, it was such a ground-breaking design. Performance matters because games are built on great performance, but form factor and energy efficiency matter incredibly because they want to build something that's portable and transformable." Before asserting the killer point that "The type of gameplay they want to enable is like nothing the world has so far."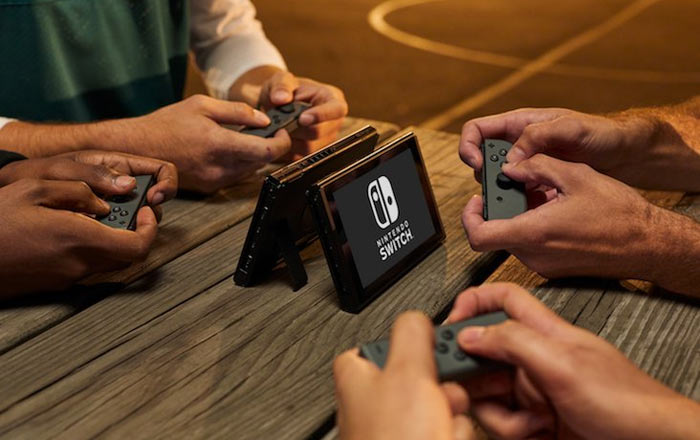 We haven't really seen evidence of the ground breaking design and game play in the brief official trailer. Hopefully the "several hundred engineering years" and monetary investments by Nintendo and Nvidia will pay-off to provide unique and accessible gaming experiences next year.