Samsung has finally announced the inevitable mini version of its current flagship smartphone. The Samsung Galaxy S5 mini is a mid-range phone which features most of the hardware from its bigger sibling in a more compact form.
"We always strive to develop devices that appeal to a range of consumer tastes and styles," said CEO and Head of IT & Mobile Communication at Samsung Electronics, JK Shin. "The Galaxy S5 mini allows consumers to enjoy the iconic design and essential and useful features of the Galaxy S5 through a maximized minimalism approach."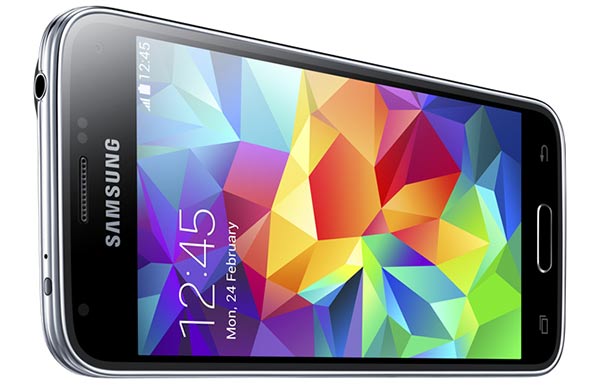 Unexpectedly, the S5 mini will retain all the sensors seen on the Galaxy S5 including the fingerprint sensor and a heart rate monitor. It also features power-saving modes and is IP67 rated, making it dust and water resistant. These functions were originally predicted to be omitted to keep costs down for this mid-range device.
Hardware specs wise, the device is powered by a 1.4GHz quad-core processor paired with 1.5GB of RAM, it runs Android 4.4 KitKat, and has 16GB internal memory which is expandable by up to 64GB via microSD card. The Samsung Galaxy S5 mini will also feature a 4.5-inch 720 x 1280 pixel Super AMOLED display, a 2,100mAh battery and measures just 9.1mm thick. The device comes with an 8MP autofocus LED flash equipped main shooter and a 2.1MP front-facing camera and is said to be 4G LTE ready, with NFC, Bluetooth 4.0 and GLONASS GPS support.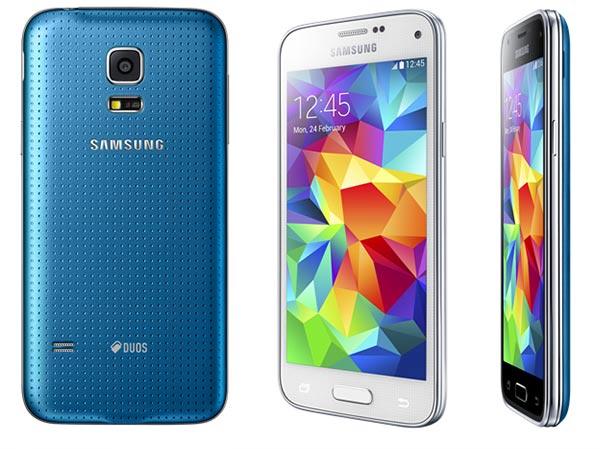 The chassis of the S5 mini possesses a similar look to the S5 with the perforated pattern on the back cover and it will be available in Charcoal Black, Shimmery White, Electric Blue and Copper Gold colour options.
The device will start shipment in Russia in early July but UK availability and pricing have not been confirmed yet. Sammobile has reported that the device will go up for sale in markets worldwide in mid-July, according to their sources, which correlates to the Galaxy S4 mini's launch last year.
Plus three new affordable Galaxy handsets
Samsung has also, in the last few minutes, emailed HEXUS with the details of three new "affordable" smartphones which will shortly join its Galaxy range. These are the Galaxy Trend 2, the Galaxy Young 2 and the Galaxy Core 2. As you can see from the nomenclature they are all sequential updates of existing smartphones. (The Galaxy Trend 2 will also be called the Galaxy Ace 4 in certain markets). Samsung doesn't have any online details for these affordable phones right now but this evening you will be able to check out the full specs of these models in the HEXUS press-release section on the lower right of the main page, if you are interested.