The official launch of the Samsung Galaxy Note9 is less than a month away. Samsung previously officially teased the device by offering a close up picture and video of the new S Pen in its invite to the Unpacked event scheduled for Thursday, 9th August.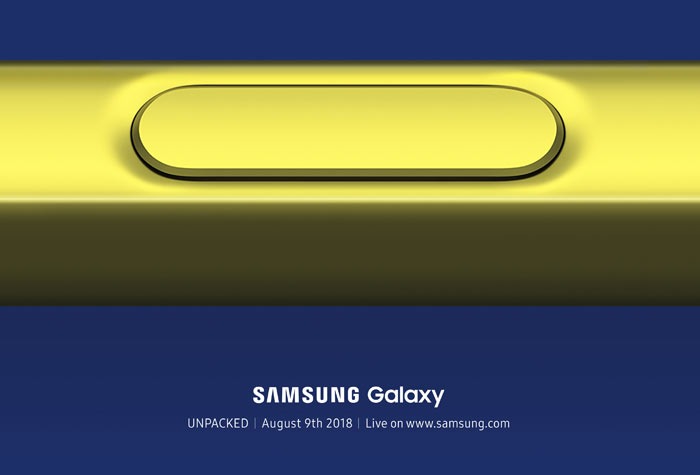 Now, a poster or promotion flyer for the upcoming Note9 has leaked via Ice Universe on Twitter. The purported photo of Samsung's promotional material clearly shows "The new super powerful Note" lying face down with the next gen S Pen resting on its back.
Interestingly the S Pen is gold, just like in the Samsung teaser video, even though the smartphone is an alluring blue/purple, possibly graduated, finish. So far the expected colour range for the phone doesn't include gold, so will they all 'suffer' from this kind of colour clash, or might we be looking at a special edition of some sort?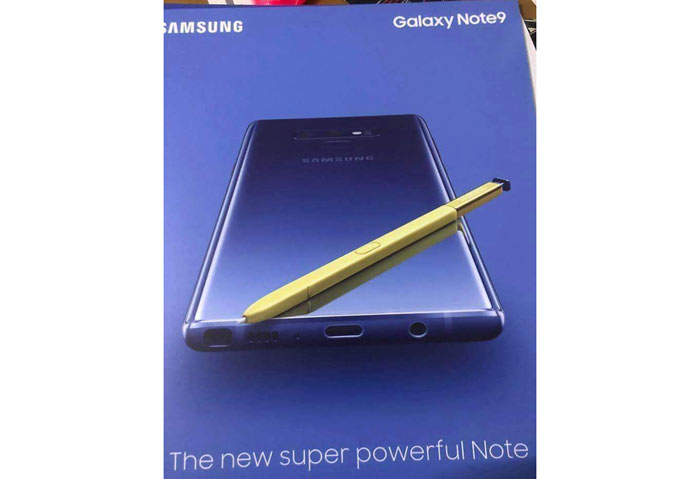 Other things you can see in the poster image are (from bottom left) the S Pen silo, a speaker grille, a mic hole, a USB Type-C connector and a headset jack. Across the upper portion of the back of the phone, above the Samsung logo, it is possible to make out the rounded rectangle finger print scanner with the camera and flash array above it.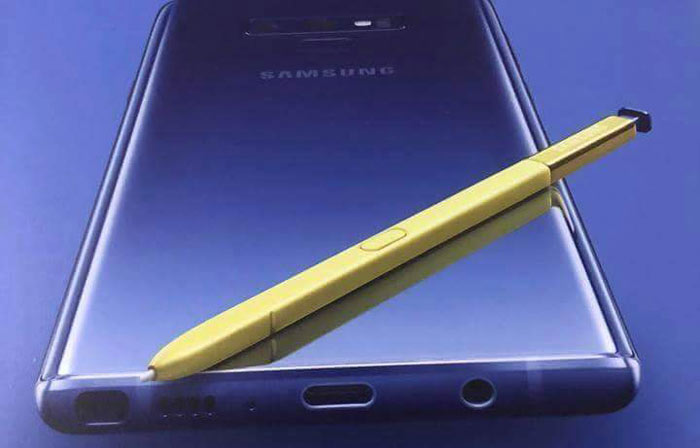 Already we seem to know a lot about what might make up the Samsung Galaxy Note9. To recap, we think it will pack the following hardware:
Processor: Snapdragon 845 in USA / Exynos International
Display: brighter Super AMOLED panel
RAM: 6GB/8GB
Storage: 64GB/256GB/512GB
Rear Camera: Dual 12MP cameras with variable aperture, improved OIS
S Pen: adds Bluetooth support for greater smart device integration
Battery: 4,000mAh
Pricing indications
In another news nugget via Polish site Spider's Web, the Note9 is expected to sell for 4,299 PLN. That sum is roughly equivalent to £880. However, the listing spied is for a 128GB model.
Samsung will be broadcasting the Unpacked event live on the Samsung global news site, and elsewhere. As well as finding out the true hardware specs it will likely demonstrate all the new functionality, much of it promised by the upgraded Bluetooth S Pen.