Recent rumours have suggested that Toshiba's upcoming Tegra 2-powered tablet is just around the corner, and the following leaked images are certainly helping to fuel the speculation.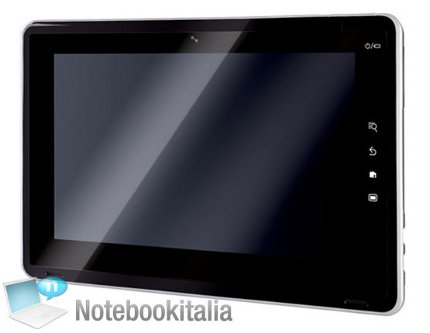 The Android-based SmartPad, as it may be called, has been shown off by NotebookItalia who appears to have its hands on a series of leaked press shots.
While the photos don't reveal too many new details, we can see the ports that will adorn the tablet. These include what may be a dock connector along the bottom and HDMI, USB-A and mini-USB ports along one edge.
On the front face there appear to be four touch-sensitive buttons, a front-facing camera and two speakers underneath the screen.
While the design is hardly stunning, it looks clean and functional, though we'd have to get out hands on one before we could pass proper judgment. Considering IFA kicks off next week in Berlin, we can't imagine we'll have long to wait before we'll be able to give you the full run-down.