Sometimes the simplest things turn out to be the best.

Take Griffin's PowerBlock Reserve, based on the, well, PowerBlock.

It functions by charging your Apple iPhone, iPod, and USB-chargeable devices straight from the wall. Nothing really new in that.

What's cool in here is that the Reserve is actually a separate battery that can be pulled from the plug and inserted into an iPod or iPhone.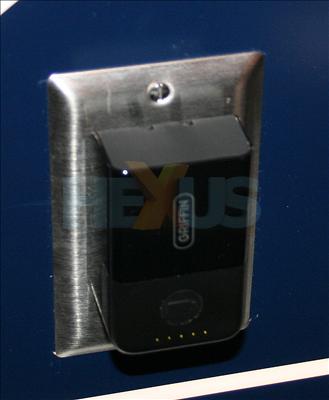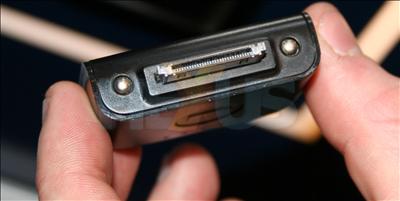 Here's the reserve, sans mains connector.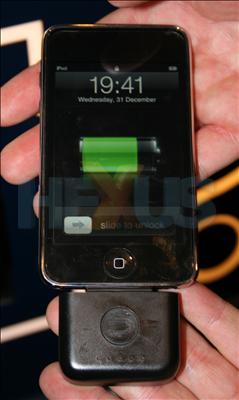 And it plugged into an iPhone.

Charging the PowerBlock Reserve with an iPhone attached provides juice for both the device and battery, and removing the Reserve makes it act like a second battery, charging the iPhone as it's being depleted.

The only downside we saw was the inability to access the headphone jack on an iPod touch once the Reserve was plugged in.

Priced at $39.99 and due to be launched in April, it's pretty cool.

Click here for all CES 2009 content

.