Samsung has revealed that it will be showcasing eight innovative projects developed from its C-Lab (Creative Lab) program at the upcoming CES 2019. The projects featured all make use of AI technology to some degree and range from apps, to devices and wearables, and even a monitor stand. Additionally, Samsung will feature eight new commercial products from start-ups incubated in C-Lab.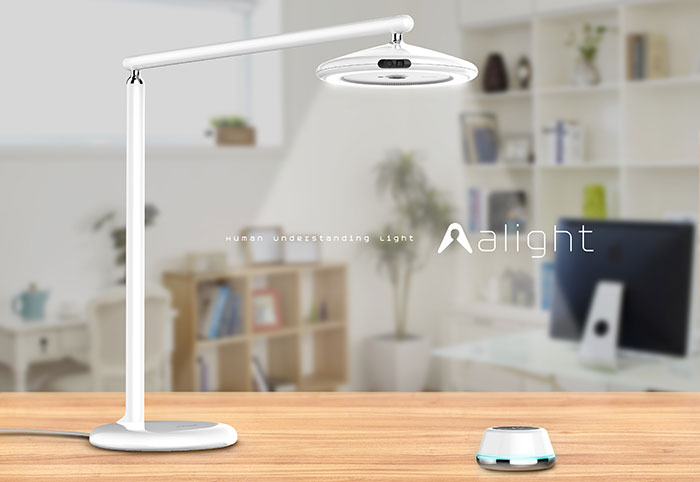 In brief the eight new C-Lab projects are; an in-video virtual ad service 'Tisplay', an ASMR sound recording solution 'aiMo', an instant video making service 'MEDEO', an AI news analysis service 'PRISMIT', a custom perfume making service 'Perfume Blender', an auto-adjusting monitor 'Girin Monitor Stand', an AI desk light 'alight' (pictured above), and a hearing assistant solution 'SnailSound'.
Of those, I think the most interesting to the average HEXUS reader will be the Girin Monitor Stand. This stand includes a sensor that tracks the user's posture in real-time. Special attention is paid to the head and neck position and if bad posture is detected the monitor stand adjusts. Samsung says Girin "subtly moves the monitor which naturally trains users to assume better posture without noticing the change in monitor position". Users should feel less strained/stressed in their neck back and shoulders over time. Please check out the video above.
Looking over the new commercial products, a couple of them looked particularly appealing. Firstly the FITT360 Security wearable cameras looks interesting for law enforcement, army, zombie apocalypse survivor use. In the video above you can see the neck-worn device and its cameras in action. The device can live stream its 4 camera angles to the command and control centre who can record evidence and/or alert wearers about their environment.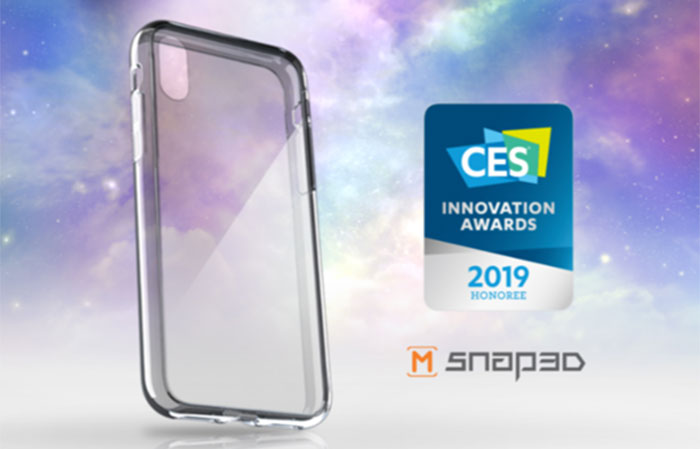 My last pick is of the MOPIC Glasses-free 3D solution for any display device. At the moment the firm only offers phone adaptors with snap-on 3D screens using lenticular lenses. This works with the firm's Mplayer3D for various types of content consumption - including YouTube, and stereoscopic 3D gaming.