Samsung Electronics announced on Thursday that it plans to power all its Smart TV products launched in 2015 with a new platform built around the Tizen operating system. The move marks a clear effort by the company in reducing its dependency on Google's Android and to increase the usage of its own software platform.
"Building our Smart Platform around Tizen is a groundbreaking step towards a much more intelligent and integrated system," said Lee Won-Jin, a Samsung executive vice president."Tizen not only enriches the entertainment experience for our customers today, but unlocks great potential for the future in home entertainment."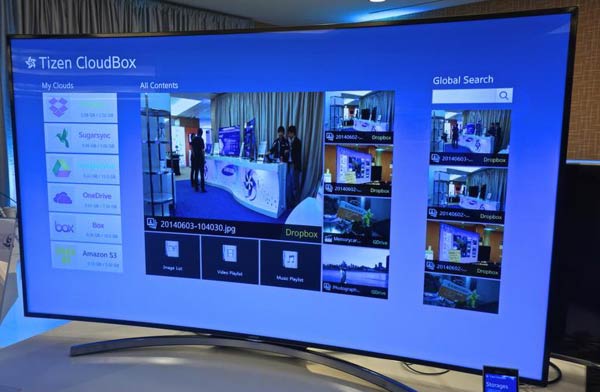 The South Korean electronics giant added that the first Tizen-powered Smart TVs will be unveiled and showcased at CES, which kicks off in Las Vegas next week. The addition of TV further broadens the modest stable of Tizen products, which is currently consists of mobile devices, digital cameras, wearables and home appliances.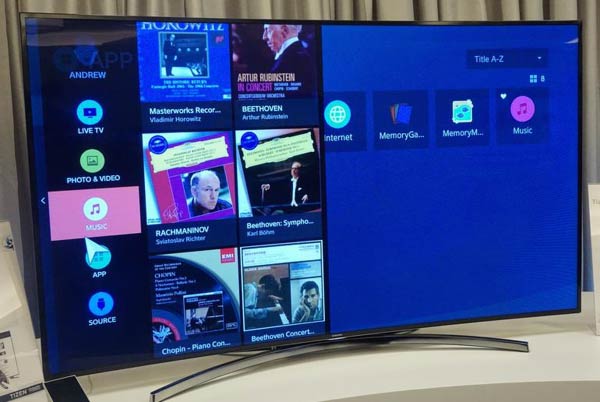 Tizen Smart TVs will be capable of automatically search for nearby Samsung mobile devices and connect to them, allowing content to be shared back and forth. They will also let users watch live TV broadcasts on their home network, even when their TV is turned off.
The Tizen operating system was developed by Samsung, along with a group of companies led by Intel, in order to free itself from reliance on Google's Android operating system. However, Tizen has so far failed to blossom, with many sceptical about the platform's viability against Android and iOS's tight hold in the smartphone space. This currently leaves little meaningful user base to entice Tizen developers to create innovative software applications for the OS.
Today's news follows the recent confirmation that Sony's cloud-based PlayStation Now gaming service will be built into Samsung's 2015 Smart TVs - in a surprise partnership that will make over 200 PlayStation 3 titles available for the platform.