Sony Picture Entertainment's video entertainment network, Crackle, has launched an Xbox Live app that gives UK, US, Canadian and Australian users access to a host of TV shows and Hollywood movies entirely for free.

Ad-supported Crackle isn't a direct competitor to paid-for video-on-demand services such as LOVEFiLM and Netflix, which are currently available on the Xbox Live hub, but instead offers a range of old movies, TV shows and animated series to watch at your leisure.

"

Crackle is the single best multi-platform source of free, ad-supported Hollywood films and television series

," said Phil Lynch, VP Digital Networks and Games at Sony Pictures Television. "

By our continued emphasis on cross-platform distribution, we are bringing an unparalleled viewing experience directly to Crackle's target demographic of 18-34 males through their internet-enabled devices. We are thrilled to be a part of Xbox LIVE's entertainment expansion.

"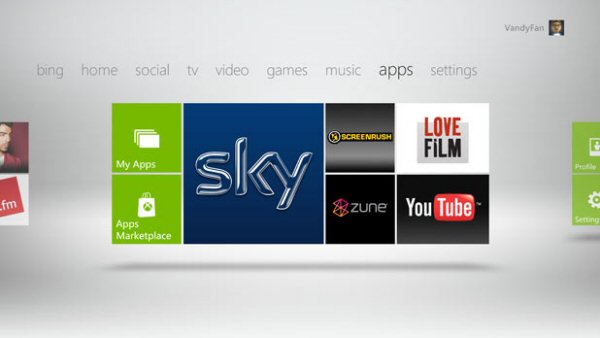 Crackle added to growing line-up of Xbox Live entertainment apps.



Crackle features films from studios including Columbia Pictures, TriStar Pictures, Screen Gems, and Sony Pictures Classics with the most recent film listed as Guy Ritchie's Revolver. Content is currently quite thin on the ground, though there are some decent animated TV shows such as Samurai X, Astro Boy and Spider-Man, and some classics from the likes of The Three Stooges.

Crackle is available to Xbox Live Gold subscribers only and is compatible with Kinect's voice and gesture controls and the Bing search feature.

Other TV and video apps on Xbox Live currently include Sky, 4oD, blinkbox and YouTube. Microsoft plans to rollout more entertainment apps throughout 2012.