There's no stopping the spread of the BBC iPlayer service across multiple plaforms as plans to bring the video-on-demand channel to Sky boxes in the homes of five million UK customers has now been given the go ahead.

The deal between the BBC and Sky ensures that the iPlayer will be available via the Sky+ Anytime tab later on this year.

Having launched an International version of the iPlayer in 2010, the video-on-demand service is now available on a wide range of platforms, including Virgin Media, BT Vision, FreeSat, Freeview, Sony PlayStation. Nintendo Wii, and hundreds of mobile phones, tablets, and Internet-connected TVs.

BBC iPlayer has proven hugely popular with UK audiences since launching in 2007, delivering a record two billion TV and radio programmes in 2011. The latest report also reveals 1.5 million installs on the Apple iPad and 1.2 million installs on Android devices since the service launched the app in February 2011. An iPhone app also launched in December 2011.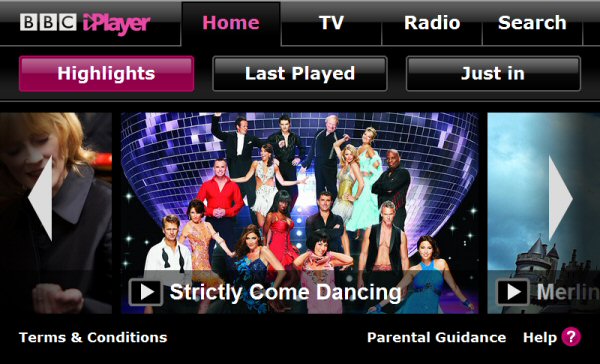 Currently, those who watch only the iPlayer are exempt from the BBC TV licence fee, but with the service becoming increasingly popular and available across a wide range of Internet-enabled devices, the Department for Culture, Media and Sport is looking at ways in which it could impose the fee.

The BBC isn't so concerned, telling the The Guardian that only a small percentage of its viewers use only the iPlayer. "We believe the current system works very efficiently and do not see a need to change its scope at present," said a spokesperson for the channel.

However, the governing body is concerned that as catch-up TV becomes increasingly popular and more widely available users may decide to do all their TV watching online and therefore escape the licence fee completely.

The BBC is also brainstorming plans to charge viewers of its iPlayer service for accessing archived content. The current service lets licence fee payers watch programmes for free up to seven days after they've aired on TV. However, the BBC may charge those who want to access content prior to that period.

For the time being though, sit back and enjoy the BBC iPlayer entirely for free because those plans aren't likely to be put into place until 2016, when the BBC's Royal Charter is set to be renewed.