Warner Bros. has today confirmed that Christopher Nolan's summer blockbuster The Dark Knight will be re-released to U.S. theatres and IMAX on January 23rd 2009.
The re-release, says Warner, allows moviegoers and fans one last chance to catch the highly-acclaimed movie on the big screen. Despite the somewhat obvious attempt to cash in on additional sales, fans will argue that there's more at stake.
Since its initial release on July 18th, The Dark Knight has grossed a massive $996 million worldwide. Yet, despite its huge appeal, it's still only the fourth biggest film in history - behind Pirates of the Caribbean: Dead Man's Chest, The Lord of the Rings: The Return of the King and Titanic. In order to topple James Cameron's record-sinking epic, The Dark Knight will need to capture an additional $70 million at the box office.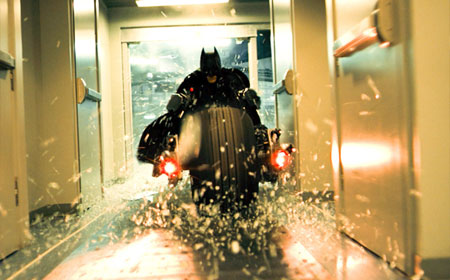 Despite arriving on DVD and Blu-ray on December 8th, U.S. fans are certain to flock to the re-release in an effort to make the movie the single highest grossing of all time. Irrespective of sales, however, The Dark Knight's re-release won't have any impact on the 81st Academy Awards - the ceremony is scheduled to take place one day prior on Sunday February 22nd 2009 at the Kodak Theatre in Hollywood.
There's no mention of a UK re-release yet, but would you pay to see The Dark Knight again on the big screen? Share your thoughts in the HEXUS.community forums.