We're quite enjoying Microsoft's I'm a PC campaign, and we like the fact that it's doing its utmost to fix the stereotypical geek-like image of a PC user.
However, opening a store that sells I'm a PC merchandise might be a step too far. That's right, in conjunction with Zazzle.com, Microsoft has made it possible for users fans to proudly roam the streets kitted out with I'm a PC shoes, hats, t-shirts and more.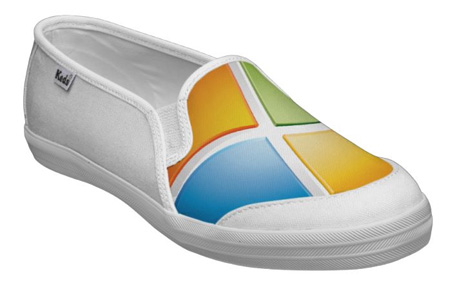 The store, available at Zazzle.com/imapc, is US-based but ships to 84 countries worldwide - including the UK. It's oh-so-geeky, but we're loving the Windows shoes.
If you prefer to keep your love for Windows online, away from the prying eyes of personal friends and family, you might want to add yourself to Microsoft's I'm a PC wall-of-fame, under a pseudo name, of course.
Official I'm a PC store: Zazzle.com/imapc