Based on the CGI-animated film, Space Chimps crash lands this August.
Brash Entertainment is teaming up with Warner Bros to work on Space Chimps, a brand new action adventure videogame title based on the CGI-animated film from the creator of Shrek.

Space Chimps will consist of the same colourful world and characters of the forthcoming film and will feature 11 levels of monkeying around fun.

The film is an action adventure-comedy film that follows the exploits of mischievous young circus chimp, Ham who happens to be the grandson of the first primate ever sent into space. As a publicity stunt, Ham is chosen to lead an exploratory mission into outer space to investigate a mysterious new planet. But when he and his crew crash-land in a bizarre and beautiful new world and find their lives in peril at the hands of the tyrannical King Zartog, Ham must step up to his dangerous mission to save his fellow space chimps, Titan and Luna , and lead the emancipation of the imprisoned aliens and the planet.

In the game, players can take part in this galactic adventure first hand by tumbling, jumping, climbing and swinging their way through environments taken straight out of the film, as well as explore some unique and unseen planet locations. We'll be able to switch between fighting and puzzle solving mode and travel from level to level playing as Ham and Luna on a mission through a dangerous inter-universal wormhole.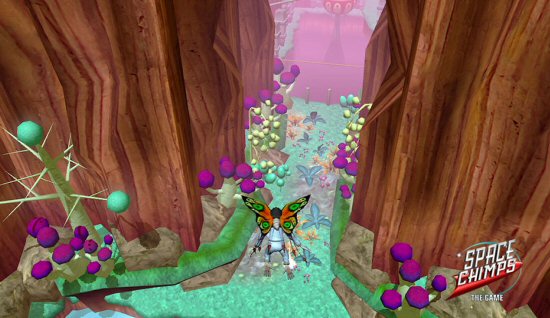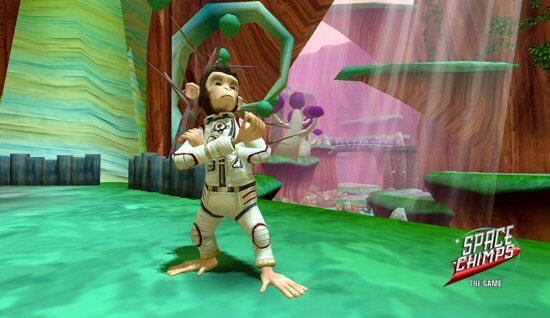 Space Chimps will release alongside the film and will be marketed and distributed across Europe by Warner Bros. Interactive Entertainment in August 2008. It will be available on DS, PS2, Wii and Xbox 360.