Another new technology purported to improve camera sensor efficiency and performance in low lighting conditions has been unveiled, this time by Samsung. Samsung revealed its BRITECELL camera sensor at its recent 2015 Investors Forum in Korea. The tech giant has managed to make a more compact camera sensor, yet improve picture quality in low light conditions. This combination makes it a great asset for mobile and smartphone camera systems.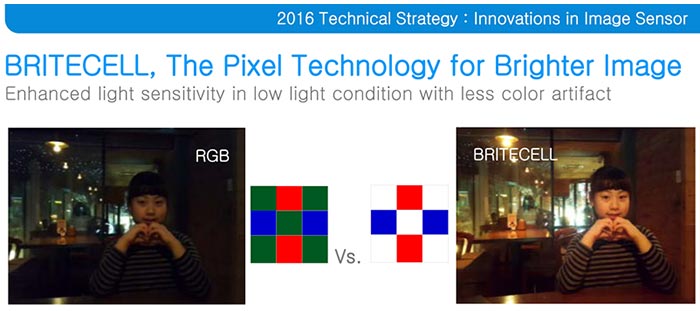 BRITECELL brings enhanced light sensitivity in low light situations, with fewer colour artifacts, Head of the Samsung LSI marketing team Kyushik Hong, told investors. The sensor boasts small, one micron pixels which help make the resulting camera modules as much as 17 per cent less thick, while maintaining light sensitivity. Camera modules up to 20MP will be produced with the tech as it stands. This is not the rumoured 1/2-inch sensor with large pixels that some thought was on the way to inclusion in the Galaxy S7 flagship, indicated Hong.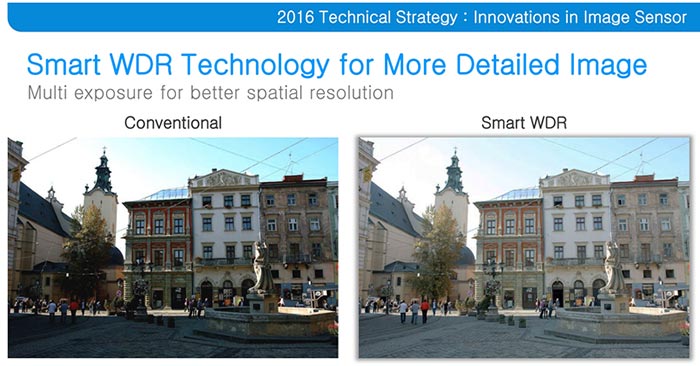 Many mobile cameras use Bayer filter tech which use R, G and B filters. However BRITECELL removes the Green filter. The green values are calculated by the smartphone processor. The image sensor adds further image quality boosting technologies including; ISOCELL colour pixel isolation technology, Smart WDR (wide dynamic range), and PDAF face-detection auto focus, to make the camera modules produced even more attractive. You can read more detail about the technology behind BRITECELL from the official transcripts available on the Samsung Electronics 2015 Investors Forum site.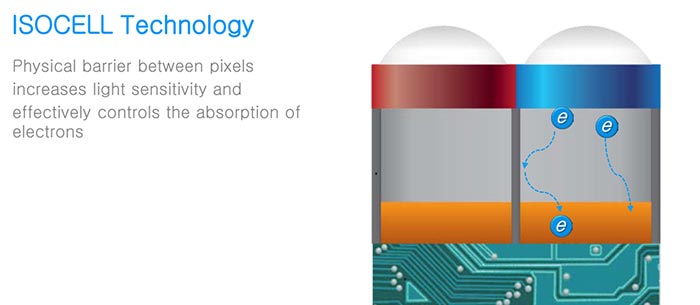 SamMobile ends its report by saying "it's safe to assume that the Galaxy S7 could be the first Samsung handset" to get BRITECELL. If the image brightness is as much improved as in the demonstration slides it will make a big difference. The Samsung Galaxy S7 is expected to be unveiled on 21st February.