BT has announced that it has achieved speeds approaching a combined one Gigabit per second using existing copper wire telephone cables. The technology is called Fibre To The Distribution Point (FTTdp) or 'G.FAST' and it only requires fibre to be rolled out to telephone poles or junction (footway) boxes rather than direct to homes and businesses.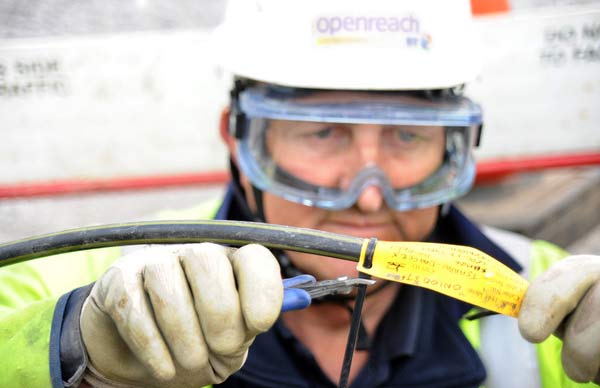 In BT's trials, at its Adastral Park R&D centre in Ipswich, it achieved "downstream speeds of around 800Mbps… combined with upstream speeds of more than 200Mbps". This was over a 19m length of copper wire. Over 66m of copper, speeds of "around 700/200Mbps" were achieved. This longer distance would encompass around 80 per cent of connections, we are told.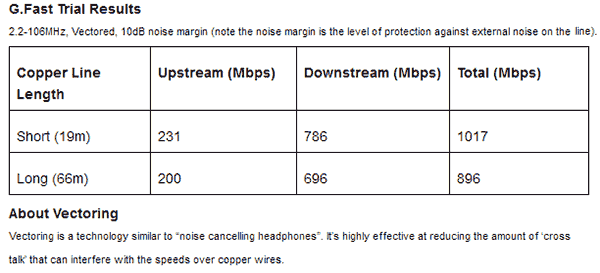 Right now BT fibre connections pass by more than 20 million UK homes and offices and employ a mix of both Fibre to the Premises (FTTP) and Fibre to the Cabinet technology (FTTC). The current FTTP speeds are measured in Gb/s but the more common FTTC connection speeds are anchored around about the 100Mb/s region.
BT explains the greater speeds are mostly down to the shorter copper wire attachment distances, "With FTTdp, the fibre is closer to the premises than with FTTC, meaning the copper link is much shorter. G.FAST technology is then used to maximise data capacity over the copper and uses much higher frequencies, plus advanced 'crosstalk' cancellation techniques, to make ultrafast speeds possible." FTTdp is also said to be more cost effective and simpler to implement than FTTP or dedicated Ethernet lines. Less optical fibre and engineering is required and users could do a 'self install' as long as they have the regular telephone connection available.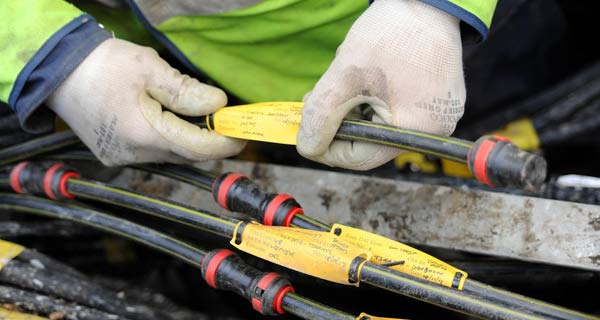 Looking at time scales, G.FAST is still months away from being available to customers. In the next few months BT researchers will explore the capabilities of G.FAST and get it to work with hardware from the likes of Adtran, Alcatel Lucent and Huawei. There are efforts to standardise the tech worldwide and the G.9701 standard is expected to be completed in December. With refinement of the tech G.FAST speeds are expected to achieve even faster transfer speeds.