Acer has to step up its game to remain relevant and be worthy of investment according to two of the world's biggest stock brokerages. At the weekend US broker Morgan Stanley and Nomura Holdings of Japan both reduced their price targets for Acer stock. The analysts see better chances for Acer in the latter half of this year but things are moving slower than expected.
Growing competition and macroeconomic uncertainties are cited as the major problems for Acer. Morgan Stanley analyst Grace Chen said "Macro risks are putting pressure on Acer's recovery, and its structural issues make it more vulnerable to the changes in industry dynamics initiated by Apple Inc." On the outlook for this year she continued "We see Acer's losses turning around, but the recovery is slower than we expected". The expectation is that Acer will have a flat Q2 and a possibility of zero to five per cent growth in Q3 with the launch of Windows 8 hardware.
On the other side of the Pacific, Japanese brokers Nomura have some insights about what Acer has to do. Eve Jung of Nomura says "Acer faces rising competition from the top-three PC OEMs, and we think that Acer's margin will remain under pressure in the second half of 2012. A turnaround story still seems far off." The prescription for a healthier Acer requires more R&D, she suggests "From a long-term perspective, we think that it will still take time for Acer to strengthen its R&D capability for product innovation and differentiation."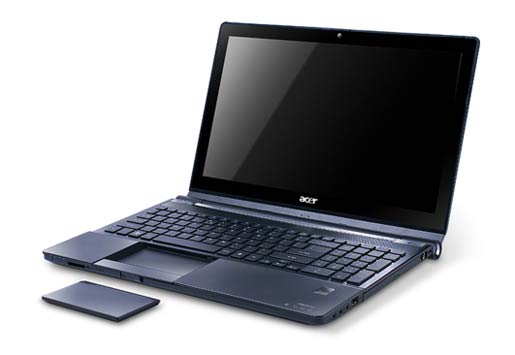 Recently we have seen ASUS make a bold move to becoming more of a well known brand name. The partnership with Google in making the Nexus 7 is said to be relatively unrewarding financially, in the short term, but good for ASUS in the longer term. Another Acer competitor, Lenovo, is doing very well with its systems in China and enjoys second place after Apple in the growing All-in-One PC market, as we reported on Saturday. Acer needs to play to their strengths and make some attractive, great value hardware available for the Windows 8 launch. Also as suggested by Nomura, more R&D and originality wouldn't hurt its chances of growth beyond the Q3 forecasts.