Slim selection
Historically known as a display specialist, US vendor ViewSonic says it is demonstrating its further commitment to the notebook market by launching a new range called ViewBook.
Viewsonic's foray into the PC market has been restricted to Intel Atom-based products until now, but it's positioning the ViewBook range as an 'ultra slim' (as opposed to ultra-thin? - Ed) proposition, with screen sizes ranging from 12.1 inches to 14 inches.
The flagship model is called the ViewBook Pro. It will cost £699, with a £30 surcharge if you want a DVD writer. The CPU is a '1.3 GHz Intel Core 2 Duo 7300', which we can't find on the current price list. it has a 13.3 inch screen, a 320GB HDD and 2GB DDR2 memory.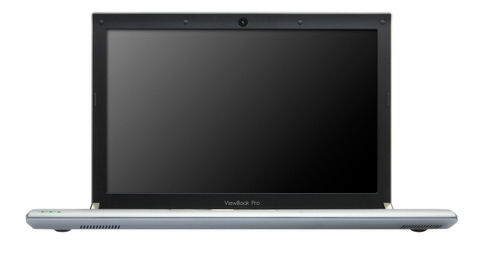 The rest of the range are called the ViewBook 120, 130 and 140, to signify a 12.1, 13.3 and 14 inch screen respectively. The 120 has an Intel Duo Core SU2300 CPU and costs £469, the 130 has a choice of ULV743, Pentium Duo Core 4100 or Core 2 Duo 7300 processors for costs of £499, £569 and £649 respectively. The 140 has a Core 2 Duo 7300 and costs £629.