Tech giant Samsung Electronics is planning to open 60 dedicated Samsung stores in Europe over the next three months with all the stores operated by Carphone Warehouse, reports Pocket Lint.
The stores will be opened across the U.K., Ireland, Germany, Spain, Portugal, Sweden and the Netherlands with a third of them opening in Britain. This is part of the South Korean firm's plans to go head-to-head with rival Apple, who already owns a thriving retail store portfolio. But in three months time, Samsung would have obtained a European presence nearly as great in number as Apple has developed over a decade.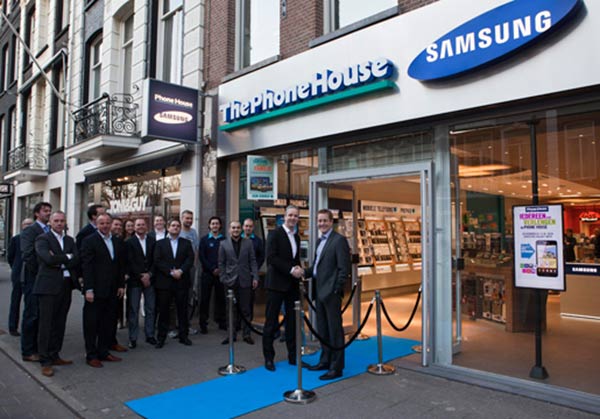 The decision to partner with Carphone Warehouse to launch and run the stores under a five-year contract was made following the opening of three stores in Spain last autumn, which has proven to be successful. The stores will be a mix of new locations and existing Carphone Warehouse sites which will be converted to Samsung dedicated stores. Samsung has also promised a 60 per cent share of its future shops to Carphone Warehouse across Europe as its 'preferred partner' going forward.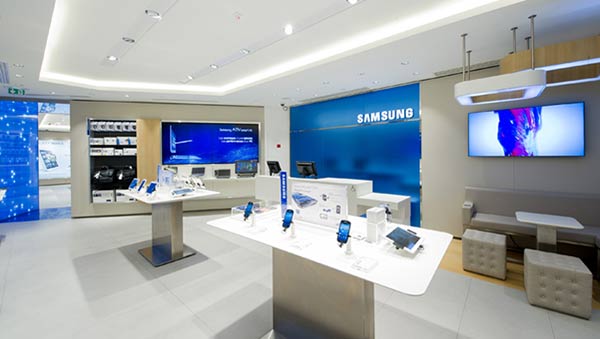 "We are delighted to have been chosen as Samsung's preferred European partner for their store rollout. Our Connected World Services business will combine Carphone Warehouse's retailing expertise and systems with one of the world's biggest brands and will help us make even more lives better through connected technology," said CEO of Carphone Warehouse, Andrew Harrison.
The stores will operate as one would expect, allowing customers to experience the range of Samsung products including its flagship smartphones and tablets before purchasing them. We also think Samsung will be using the store to drive sales for its not yet popularised wearable technology, the Galaxy Gear but there will not be much focus on its range of TVs and white goods.
"The deal will benefit both sides. Samsung is desperate to replicate Apple's famous retail store experience, while Carphone Warehouse badly needs to develop fresh revenue streams in the saturated European mobile market. I expect Samsung to use its flagship stores as showrooms to generate a feel-good factor around the brand," said executive director at Strategy Analytics Neil Mawston.
According to a recent report by IDC, Samsung is a clear winner of the worldwide smartphone shipments race in 2013, beating Apple by 160.5 million shipments globally.
Carphone Warehouse shares rose by eight per cent following the partnership announcement.