Amazon has officially announced Kindle Unlimited, an e-book subscription service which will give its users unlimited access to over 600,000 titles on Kindle and Kindle-enabled devices, as well as access to thousands of audiobooks from Audible. "With Kindle Unlimited, you won't have to think twice before you try a new author or genre - you can just start reading and listening," said Russ Grandinetti , Senior Vice President, Kindle.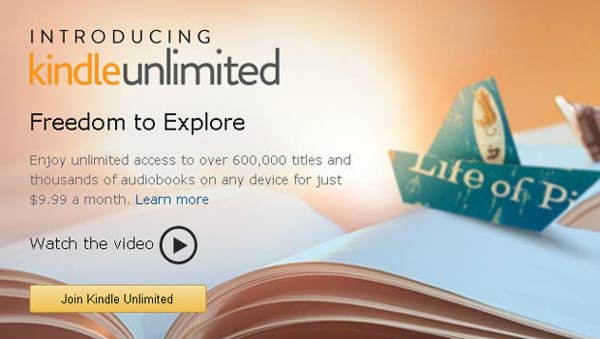 Available on Kindle or Kindle reading apps for iOS and Android on any mobile device, the $9.99 monthly subscription will also grant users access to Kindle-only excusive titles. The e-library at your disposal also includes bestsellers such as the Hunger Games Trilogy and older works including Animal Farm and To The Lighthouse.
Read or listen – or swap seamlessly between formats
Amazon's Whispersync will allow users to "easily switch between reading and listening to a book, allowing the story to continue even when your eyes are busy," Grandinetti explained, whilst asserting that Kindle Unlimited is "by far the most cost-effective way to enjoy audiobooks and eBooks together."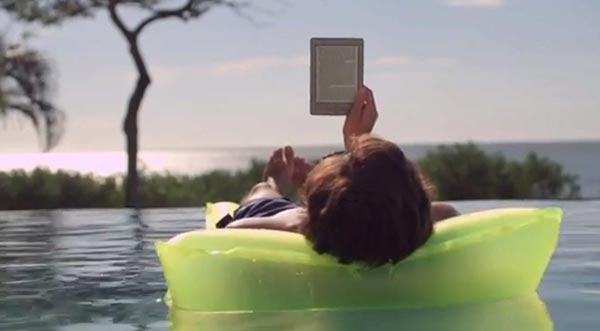 Amazon's Prime members are already allowed to borrow one book per month as part of their subscription package. However this more comprehensive books-only offering will be pitted against similar e-book services available including Scribd, Oyster and Entitle. Amazon is offering U.S. customers a free 30-day trial and subscribers will also get a free three-month Audible membership. Availability and pricing in other countries has yet been announced.
A Kindle Unlimited logo will now be attached to eligible titles, with a new "Read for Free" button in the book buying interface. However, no information was disclosed as to how royalties will be shared with authors. We could see a rise in niche content being explored through the subscription, especially for those indie authors looking for wider distribution. The possibility of this new service further complicating Amazon's relationship with book publishers remains to be seen.